THE Free San Francisco Night Tour at 8 pm from Union Square
Join the One Walking Tour You'd Ever Need to Get to Know San Francisco!
Starts: 8 pm
The starting point of the Free San Francisco Night Tour is Union Square, next to the Dewey Monument. Look for the orange-white umbrella saying FREE TOUR. Here is the starting point of the Night Tour in Google Maps.
Duration: 1.5h.
This tour ends in the Italian District. Find the location in Google Maps.
MAY 2021 UPDATE:
For your safety we have taken protective measures on Free Walking Tour San Francisco in 2021: Everyone in the group is encouraged to keep a reasonable distance, and wear a mask to cover their nose and mouth at all times. With larger groups (up to 12 people in a group) we offer hand sanitizer to everyone attending the tour.
Please make a booking to join the tour.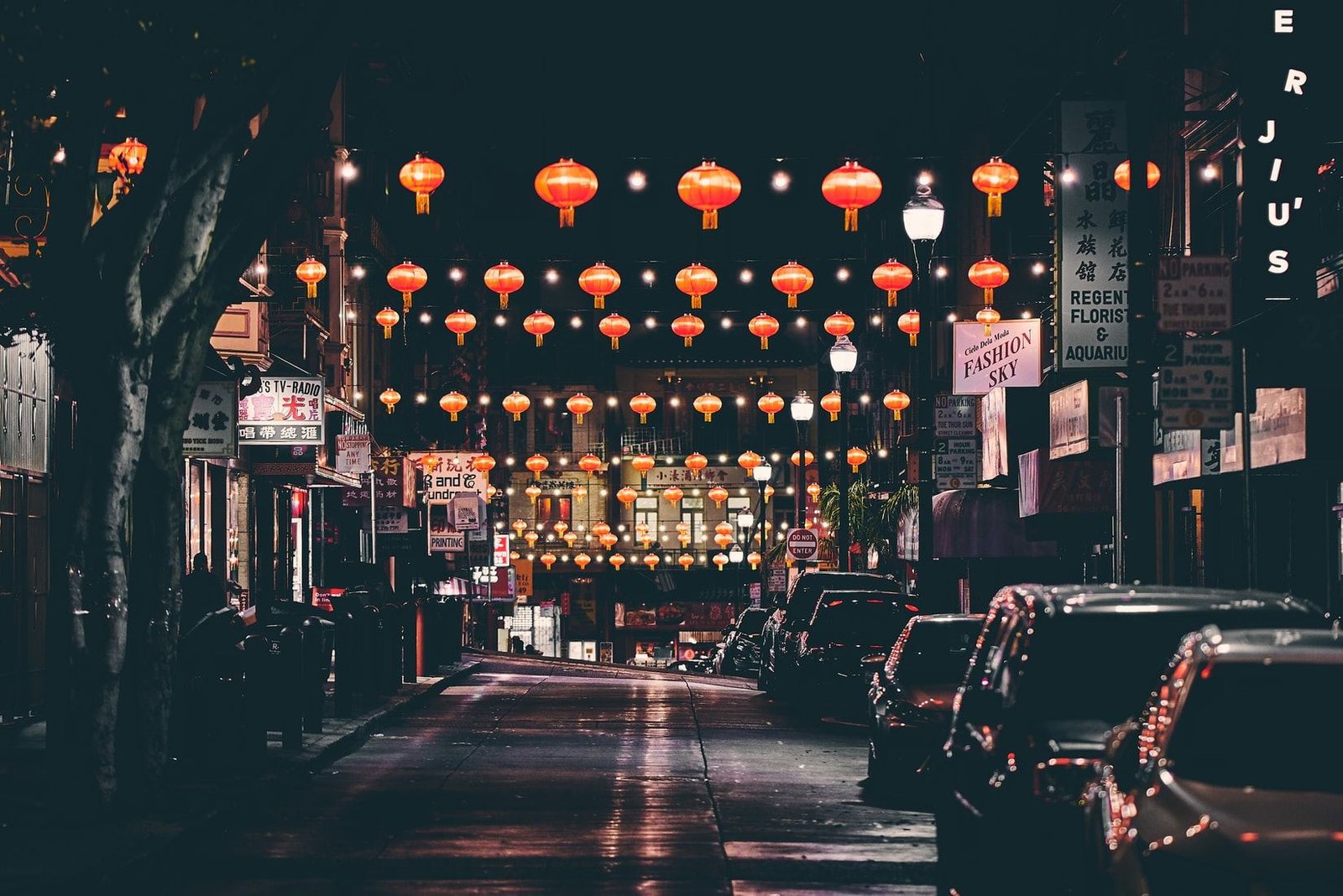 The tour takes 2 hours and it covers most of downtown San Francisco: Union Square, Chinatown, Financial District, and Embarcadero. It's more fun facts and relaxed conversations than actual walking so you'd never get tired or bored.  We'd be telling stories about places, people, historic events and current affairs; buried ships under the buildings, influential women, gold-diggers and earthquakes.
We visit Union Square, Maiden Lane, Grant Avenue, Dragon Gate, Golden Gate Chinese Cookie Factory, Ross Lane, Portsmouth Square, Transamerica Pyramid, Embarcadero and many more non-touristic points along the way.
The tour ends in Little Italy on Broadway and Columbus Avenue.
Price: Pay-as-you -wish to the guide. All guides are volunteers and not paid by the City Government or any other institution. We appreciate your donations to keep this tour running!
Make sure we run tours on your date. Dates marked green will most probably happen. Book now!
Time: 1.5 hours
Route length: 1 mile or 1.6 km
Stroller and wheelchair accessible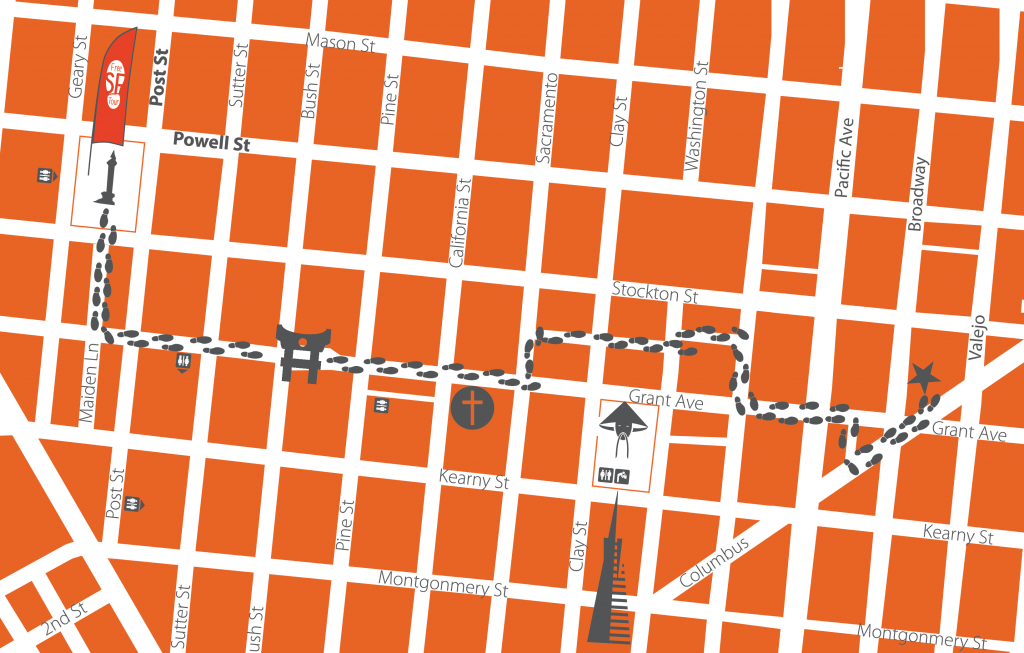 Find us at Union Square

San Francisco, California
EVERY DAY @ 8 PM for a Night Free Walking Tour in English: next to Dewey Monument
EVERY DAY @ 10:30 AM for a Free Walking Tour in Spanish: 300 Powell st (corner of Powell and Post)
Ask us questions! We love questions =)