THE Free San Francisco Night Tour at 6 pm from Union Square
Join the One Walking Tour You'd Ever Need to Get to Know San Francisco!
Starts: 6 pm
The starting point of the Free San Francisco Night Tour is Union Square, corner of Post and Powell Streets. Look for the orange-white umbrella saying FREE TOUR. Here is the starting point of the Night Tour in Google Maps.
Duration: 1.5h.
This tour ends in Little Italy. Find the location in Google Maps.
The tour follows the Free Tour or Pay-As Much-You-Wish concept famous all over the world. You'll meet with our tour guide that knows a lot about the city and walks with you as you would walk with a friend. We are not financed or supported by any entity. Our tour guides make their income solely off of the tips/donations given by the people visiting their tour and pay the platform $3 per person. So at least leave them enough so they can cover their costs.
Please make a booking to join the tour.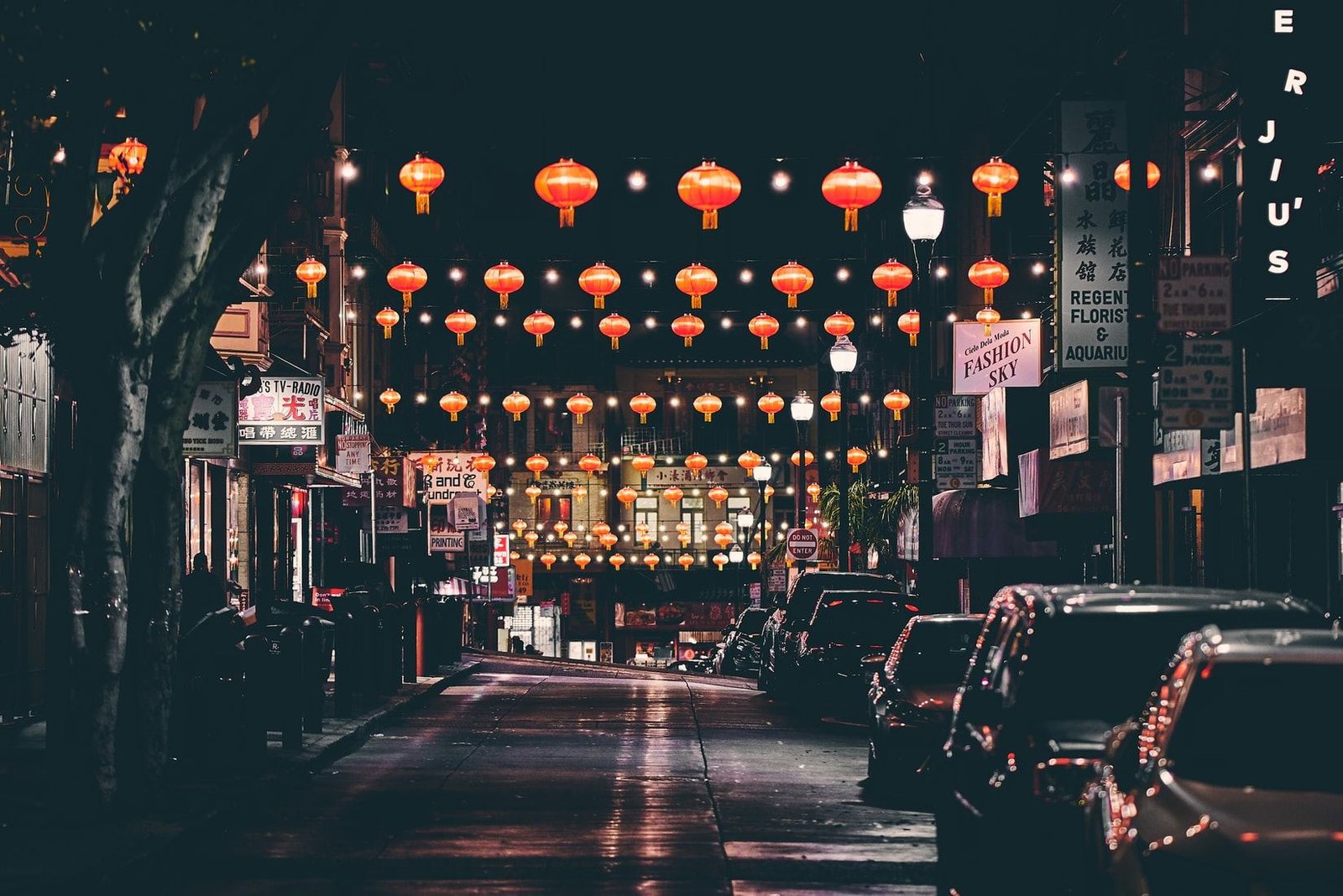 The tour takes 1.5 hours and it covers most of downtown San Francisco: Union Square, Chinatown, and the Italian District. We will go on a journey to explore the history of the city through the small alleyways where the first red light district in San Francisco took place, see the city under the red lanterns in Chinatown all the way to the ever bustling nightlife in North Beach – our Italian neighborhood. The tour it's more fun facts and relaxed conversations than actual walking so you'd never get tired or bored.  We'd be telling stories about places, people, historic events and current affairs. Visit underground opium dens, gambling alleys, buildings that belong to influential women, and notorious people that shaped this city's history.
We visit Union Square, Maiden Lane, Grant Avenue, Dragon Gate, Chinese Tongs, Jack Kerouac Alley, Vesuvius Caffe, City Lights Bookstore, and many more non-touristic points along the way.
The tour ends in Little Italy on Broadway and Columbus Avenue.
Price: Pay-as-you -wish to the guide. All guides are volunteers and not paid by the City Government or any other institution. We appreciate your donations to keep this tour running.
Make sure we run tours on your date. Dates marked green will most probably happen. Book now!
Time: 1.5 hours
Route length: 1 mile or 1.6 km
Stroller and wheelchair accessible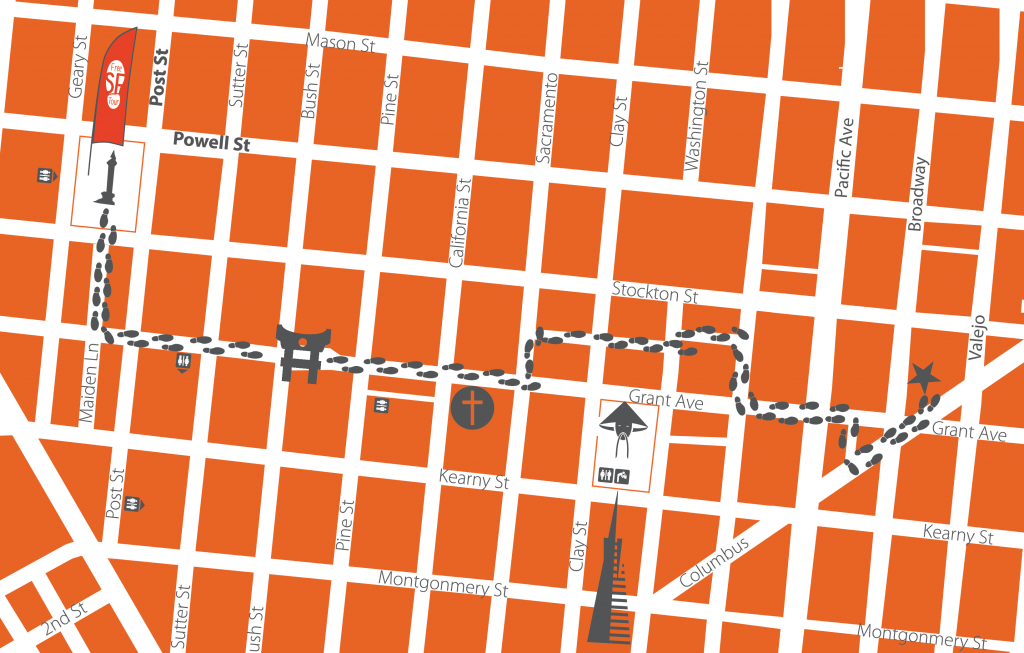 Find us at Union Square

Union Square (corner of Powell and Post streets)
San Francisco, California
@ 10 AM Free Walking Tour
@ 6 PM the Night Free Walking Tour in English
@ 10:30 AM the Free Walking Tour in Spanish
Ask us questions! We love questions =)