Learn some useful hacks in San Francisco! Here to your attention we present several really handy tricks that will help you both save some time and money during your journey. Enjoy!
Get $20 credit in free rides on Uber!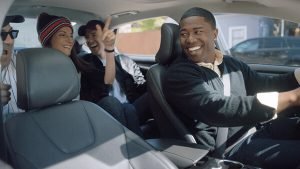 Uber is one of the safest and most transparent ways to get around the city! This company made taxi companies look like dinosaurs!
Almost every San Franciscan that own a car has driven for uber at least once! Sometimes they even do it for the fun!
​We're giving you $2 off each of your first 10 Uber rides!
​To accept the offer click here
Go to the Japanese Tea Garden for free!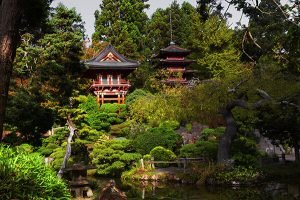 The Japanese Tea Garden endures as one of the most popular attractions in San Francisco, featuring classic elements such as an arched drum bridge, pagodas, stone lanterns, stepping stone paths, native Japanese plants, serene koi ponds and a zen garden.
Mon, Wed, Fri: FREE admission if entered by 10:00 am
Get $50 credit on Lyft!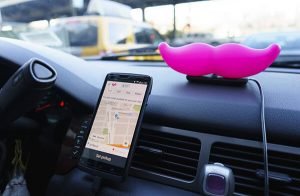 Need a lift? Use Lyft to get an affordable ride in minutes. Lyft is a great alternative to Uber.
Use the following link and you will receive $5 off on each of your first 10 rides!
(App availabale for both Android and OS).
Get $25 credit on AirBnB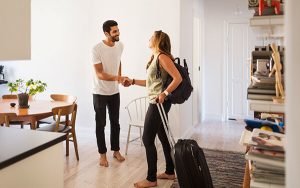 Traveling to San Francisco and uncertain where to stay? Airbnb opens the door to the world's most interesting places to stay! No matter if you are travelling on your own or coming with a friend or two, in San Franciso you can find more than 300 suggestions of places to stay. Click on the following link and earn 25$ which you can use as a discount on your next booking. Bon voyage :)!
Catching a Giants game (For Free):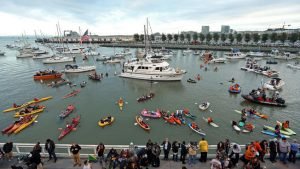 Every game, a few fans get to watch some innings in AT&T Park for free. At the boardwalk next to McCovey Cove, there is a space available for fans to catch three innings without paying for it. Just stand in line and you will get a wrist band with a color. They will be handed out when the national anthem plays, so make sure you're on time. The color tells you which innings you will be able to see: 1-3, 4-6 or 7-9. The view isn't ideal (you're right behind right field and can't really oversee the whole stadium) but if you are a big fan of right fielder Hunter Pence, than this is the place to be. Downside is: if it's full, than you're out of luck. There is no guarantee that you will see the game. Want to buy real tickets for the game? Use sites like Stubhub instead of buying the ticket at the front office. Fans with seasonal tickets put their seats up for 'hire' at a cheaper price than the Giants front office.
​It's Free!
Working time: When the Baseball game in on.
McCovey Cove, San Francisco, CA
Have a great view from the Hamon tower (for free)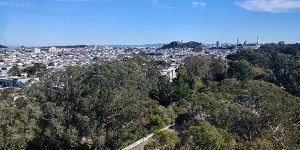 Want to see the Golden Gate Bridge and downtown in one view? The observation tower next to the De Young Museum in Golden Gate Park is the place to go. And the best thing is: it is completely free. Just take te elevator up to the 9th floor and enjoy the view.
​It is Free!
Working time: 9:30AM–5:15PM ( Except Monday)
De Young Museum, San Francisco
Ferry to Sausalito for half the price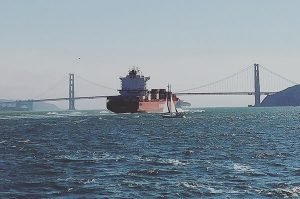 What is better than a boat tour to Sausalito? A boat tour to Sausalito for half the price. If you take a ferry from the iconic Ferry Building at the end of Market Street, make sure you buy a Clipper Card first. With this public transport pass, you'll get six dollars of the price of the ferry. So you don't pay 12,50, but 6,50. The Clipper Card costs 3 dollars, so you'll save three bucks! And another six when you come back. Plus you can use Clipper for all the public transport in the Bay Area. Remember: this trick only works for the ferry from and to the ferry building, not the Blue and Gold Ferry to Fishermans Wharf.
When: See ferry schedule for departure times
Ferry Building, San Francisco
Download Uncover App
This app teaches you about SF historical sites that no longer exist – see pictures, read more, see in AR, share on social media!
​It's free!
Download link here
Few tips how to catch the Cable Car!
There are two cable car lines! One is departing from Powell and another one from California street. The California street turnaround is always less crowded!
This is for Powell street:
​1. Every cable car that departs from the Cable Car Turntable leaves 80% full. It picks up 5 people from the first + 5 more people from the second stop of the cable car line! If there is a big queue on the cable car turnaround go to one of the first stops of the cable car line to hop on.
Note: If the cable car is full you can not choose your seat and sometimes they will not even stop. It's risky.
2. Catch the cable car after 6:30 p.m. Usually, there is no one waiting at the cable car turnaround at this time and you can choose the best seats on the cable car! At this time you'll also get the best views! The sun is setting down and it's time for taking great photos!
Tip: The price for Single Ride is $7, but if you buy the tickets online through the MUNI Mobile app you can have it for 90 minutes! After you buy it on the app you have to press "Activate" to start using your ticket. The Single Ride Cable Car ticket lasts for 90 minutes. This means that you can take one cable car line, hop off, take few photos and then take another cable car before your 90 minutes are out. This way you pay for one ticket, but you can have multiple rides for that time.
This doesn't happen if you buy it cash on the cable car.