In the next week or so, San Francisco will be overrun by a wave of fanatics leaping through hills and running the streets in our annual Bay to Breakers footrace. This is one of the longest consecutive races in the world and was created in response to a spontaneous natural disaster that almost wiped out San Francisco. On April 18th, 1906, a powerful earthquake rattled through the city leaving everything in ruins. It lasted only one minute, but the sheer force of it alone destroyed about 95% of the city. 120,000 people were left homeless as a result of the disaster. With nothing but the clothes on their back, the SF community sought to rebuild a new vision that would inspire them to push through.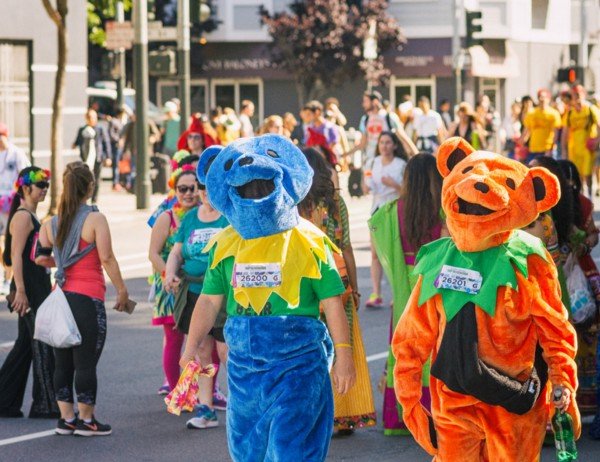 Bay to Breakers 2017Bay to Breakers was one of the few events created as a way to boost civic morale. The first race was commissioned on January 1st, 1912. The largest footrace in the world with 50,000+ participants and 100,000+ spectators yearly. If you happen to be in the city on that day, you may see tortillas thrown on the street, people dancing in the parks, and, not to mention, all of this done in some of the more ridiculous costumes seen since Halloween. I'd love to share a couple tips, from past experience living in SF, of how to spend the day if you choose not to run 7+ miles (given walking up one hill in SF is a workout in itself).
Suit Up!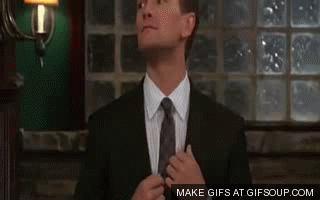 It's customary to wear an outrageous, down-right funky get-up to celebrate the festivities. So even if you plan on not crossing the finish line, don't let that deter you from rocking out with the best. One year, I threw on a couple items that I found in my house and paraded the streets as a reindeer! Given I have more time in advance, I typically find a good costume on Amazon, but there are a couple cool shops to check out in the city. Take a stroll down Castro street if you are looking for something more risqué or Haight-Ashbury if the hipster vibe suits you more.
Picnic at Presidio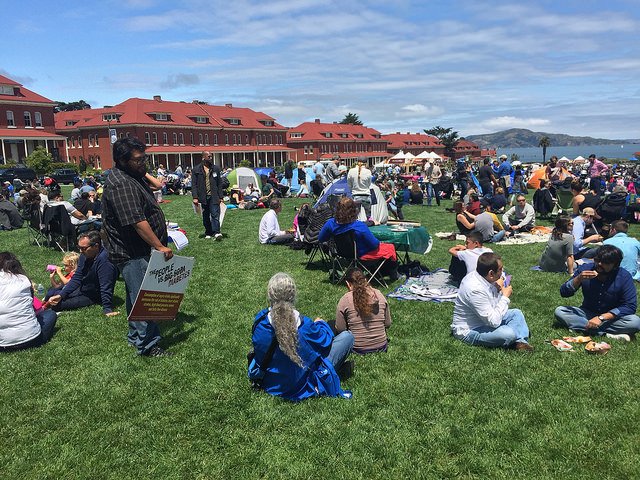 Photo by albedo20 @flickr
Presidio is an amazing national park along the Bay and where Off the Grid is hosted every Sunday on the park grounds. Every Sunday 11am-4pm, many food trucks representative of Bay Area food sit in the park. This is a chill vibe if you and a couple friends or family are looking to relax and enjoy all the good food that marks SF one of the "foodie cities" on the map. While there, stretch out those tired limbs during a free yoga session 11am-12pm that day.
Grab a beer @ Toronado
If you happen to stumble along the race trail, grab a beer at Toronado on Haight street. One of the venues to spearhead the craft beer movement in the 80s, Toronado does not disappoint. They have over 40 local Californian beers on tap; so, the options are limitless for you to choose which one to indulge your palette. A sausage from Rosamunde, a shop next door, is a good combo to whatever brew you are enjoying at that time. Like many bars on Haight, don't forget that Toronado is a cash-only venue.
Vibe to "Sunday Sessions" @ Madrone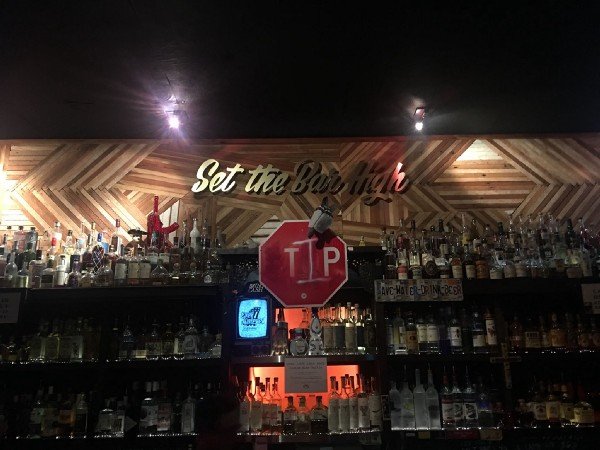 Madrone Art Bar
Sunday Funday is far from over at Madrone Art Bar. This is your run-of-the-mill dive bar with an aesthetic flair. On that Sunday, they will be hosting some straight Jazz beats, no cover starting at 9:30pm. Earlier in the day, DJ Sonny Phono will be playing the slaps from 11am-4:30pm during the race. Come bust a move on the dance floor if that is more of your cup of tea. Whatever floats your boat, Madrone is an unwavering lighthouse on this eclectic day.
Catch the sunset
Typical sunset in SFThere are a couple spots, in my opinion, to watch the sun set along the Bay. It really puts my life in perspective that I live in a city where I can catch a sunset with the Bay and Golden Gate Bridge as the backdrop. To name a few: Buena Vista Park, Twin Peaks, and Ocean Beach; are my favorite locations to watch the sunset. This is an awe-inspiring activity to wind down the day from all of the energy offered by Bay to Breakers. Have your camera ready to capture shots that all your friends will be inquiring about when they see them!
No matter how you choose spend your day, Bay to Breakers is one of the few events that truly encapsulates the spirit of San Francisco. As intended, it continues to boost the morality and resiliency of our community. I hope it is the same for you all whom are visiting for the 1st, 2nd or 7th time. Lastly, if you are interested in learning more about the circumstances that led up to Bay to Breakers, visit Free SF Tour in our free walking tours. Every day, 10am and 2pm, at the corner of Post & Powell; find us holding the big orange flag. We, too, may not be running the race, but we opt to lead our own journey of the city and leave a trail for others to follow. Hope to see you there!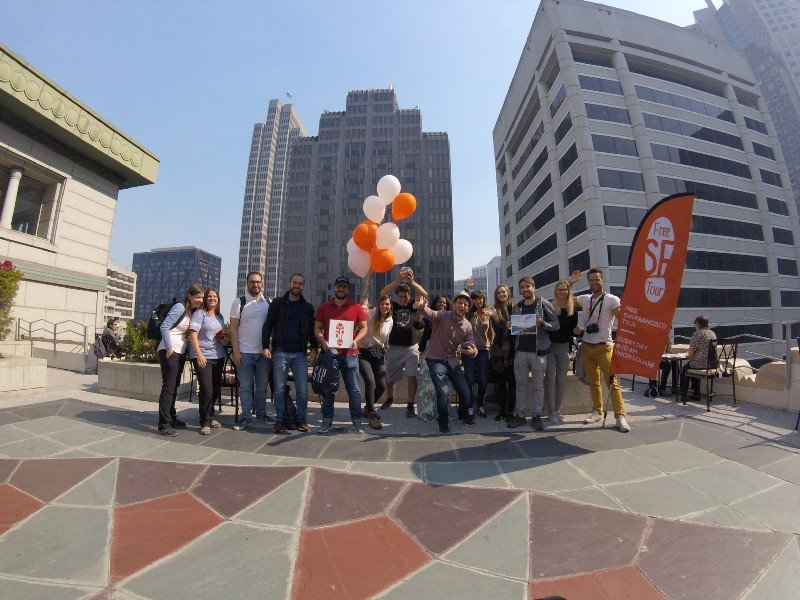 Free SF TourLinks
Bay to Breakers – https://baytobreakers.com/
Off the Grid Presidio – https://offthegrid.com/event/presidio-picnic/
Toronado – http://www.toronado.com/
Madrone Art Bar – http://madroneartbar.com/
Follow our very own Zach Roberts on Medium