"The coldest winter I've ever spent is a summer in San Francisco," once said by American novelist, Mark Twain. SF consistently appears as the top travel destination each year. However, as Twain learned, our summers are very atypical in comparison to many coastal cities.
Have no fear because I have the solution for you to overcome this bitter challenge — walking outdoors. "Walking outdoors in winter is extremely invigorating and almost meditative," says Suzanne Nottingham, an American Council on Exercise spokesperson. Yes, I get it: many of us travel to escape the cold, and it is ironic we may fall back into the frigid climate we are seeking to escape.
There is so much to see in San Francisco; the more iconic sites are best seen on foot anyway. Twin Peaks, Golden Gate Park, and Chinatown are to name a few. Furthermore, San Francisco is only 7×7 miles in size! That is shocking for some who are looking to get the most out of their travels. On the other hand, that is more of a reason to put on a pair of your comfortable tennis shoes (Are New Balances the go-to shoes these days?!?) and hit the streets.
It's taken me a couple hours to walk from one end of the city to the other. The most striking thing is how much the city changes in its vibe and appearance. There are many ways to experience San Francisco, and for the 3 years I've lived here, I find there is never a week that goes by without discovering a new "hole in the wall" diner or mural. Also, don't let Maps fool you with estimated distance along, there are a LOT of hills in San Francisco. Sometimes, they look like a straight 90 degree incline that would require an elevator to make it on top. You have been warned… 🙂
All and all, this helps us forget about the low temps experienced in San Francisco. I must say, from personal experience, my calves have not looked any better since living (and walking) in San Francisco.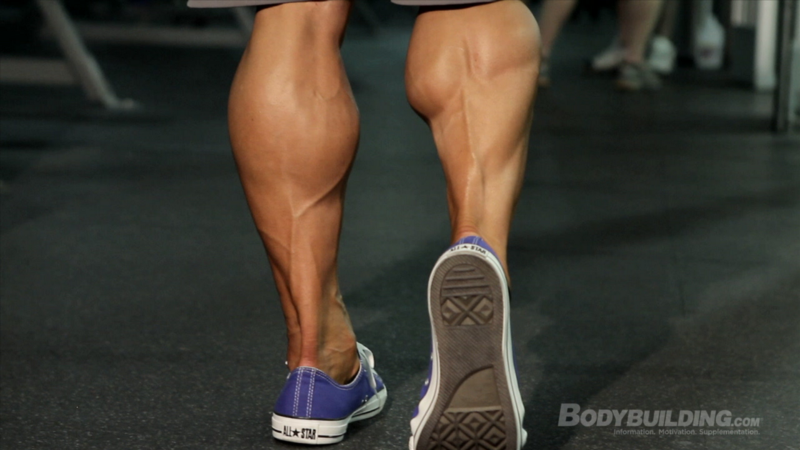 These are not my actual calves, but a man can dream, right? ;)Fitness may not be your top priority while traveling, and I don't argue with you that it should be. However, if you can find ways to incorporate it in your excursions, maybe, one day you will have legs like the photo above. And, if you already do, please teach me your ways!
Zach Roberts is a tour guide for Free SF Tour, premier free walking tour company in San Francisco. Our team leads tours everyday 10am and 2pm at Union Square.Side note, if you are San Francisco and looking for a place to crash, I am also on Couchsurfing. Cheers!Source: WeightWatchers, "Winter Walking:10 Tips",