Written by: Neli Stoilova
Where to go in the Mission District if you have a limited time but you want to experience street art the best way?
Nothing reflects current events better than street art. Do you know where to find the best one though?
San Francisco ranks in the top three cities in the US for murals, just behind Los Angeles and Chicago.
There are hundreds of murals scattered throughоut the city, but the largest number is concentrated in the Mission District – there are almost 500!
We know you have limited time in the city, that's why we compiled for you a short list of the best zones in the Mission District where you can find breathtaking murals:
Clarion Alley Murals
Clarion Alley is considered one of the most popular street-art alleys in the world. CAMP, or the Clarion Alley Mural Project, is a non-profit organization formed to represent it. Contact them for a proper mural tour around the Alley here.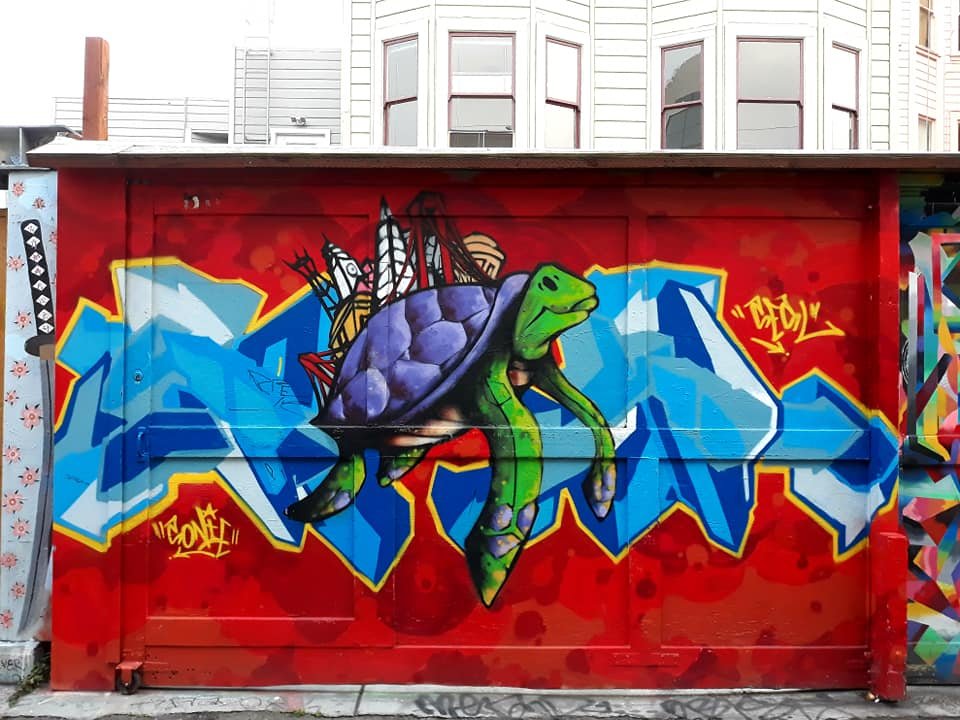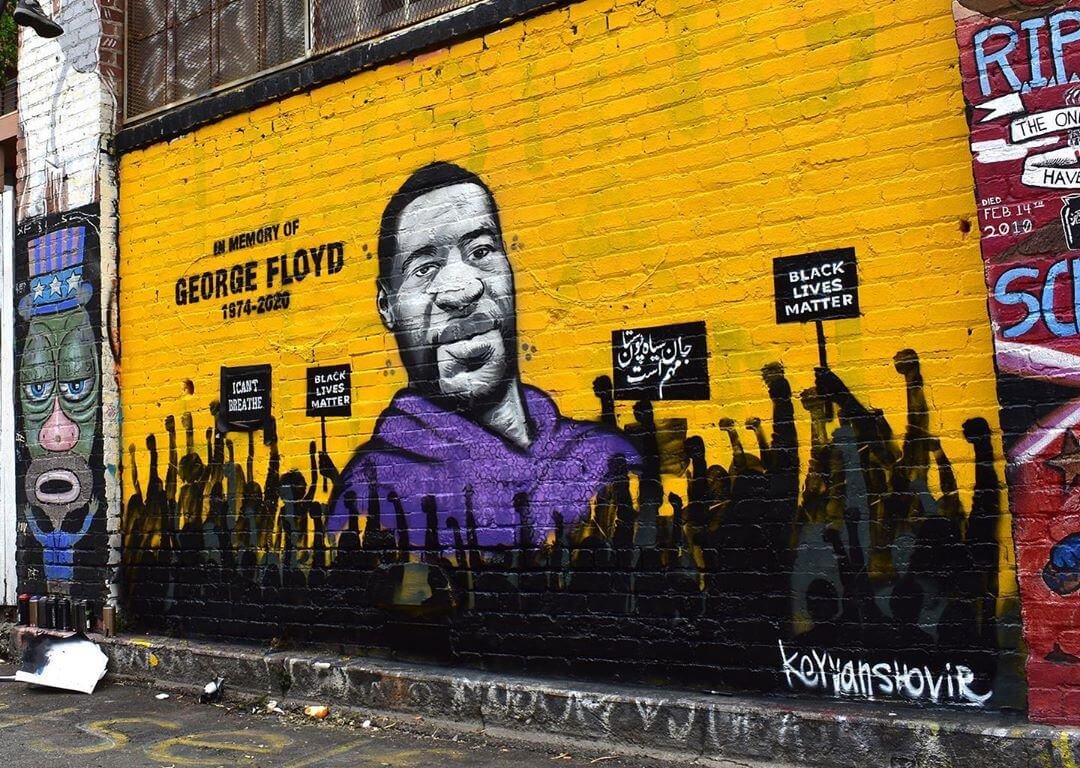 24th Street Murals
The main-est corridor where you will find street art. It is the connection between smaller areas of street art (or alleys). Murals here are dedicated to the Central American community that helped form the San Francisco culture before the dot.com boom.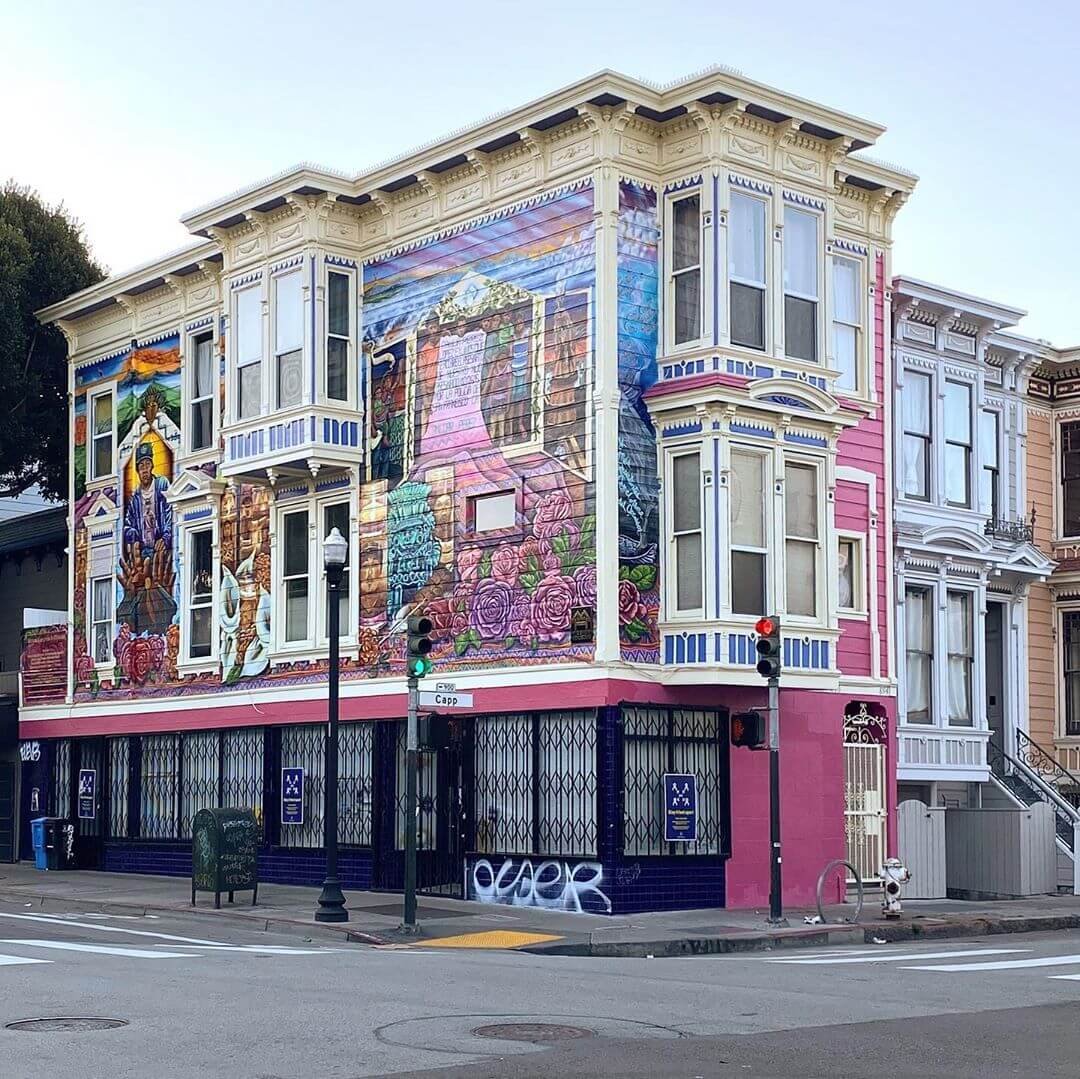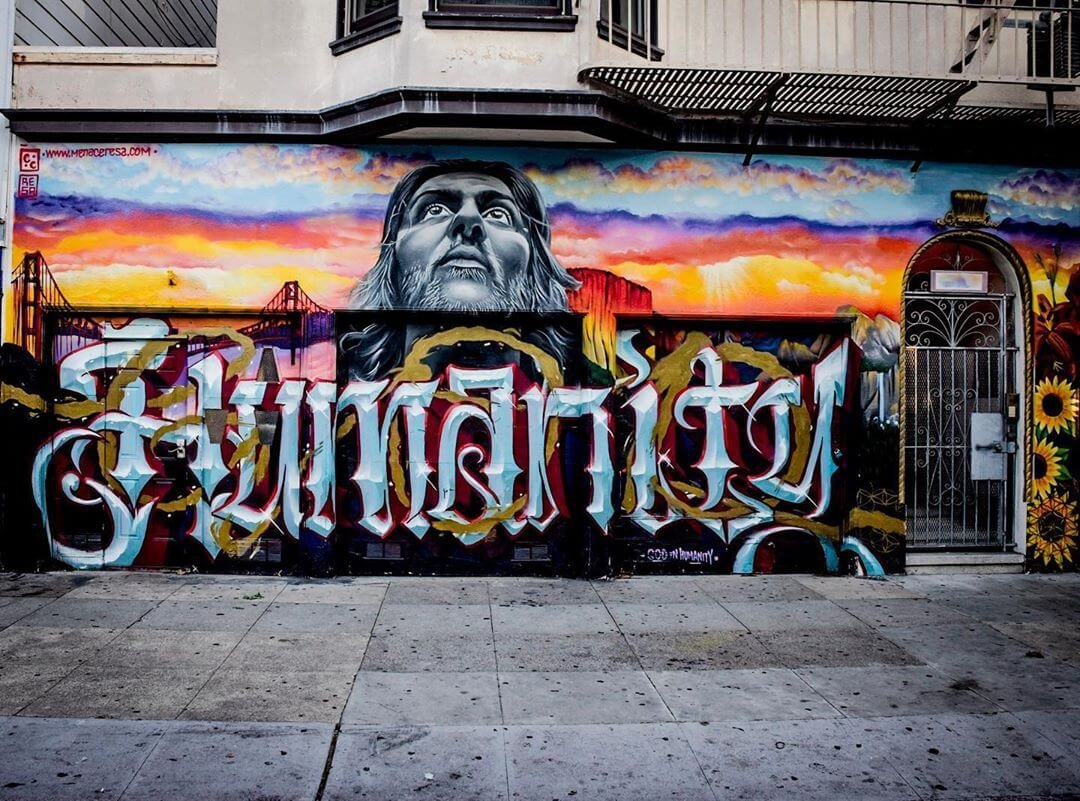 Pro tip #1: Pay attention to light posts and utility boxes between Bryant and Valencia Streets – you will see drawings all over the place!
Pro tip #2: For an ultimate experience we recommend trying the street tacos from the numerous taquerías lining the sidewalks! 😉
Balmy Alley & Lucky Alley Murals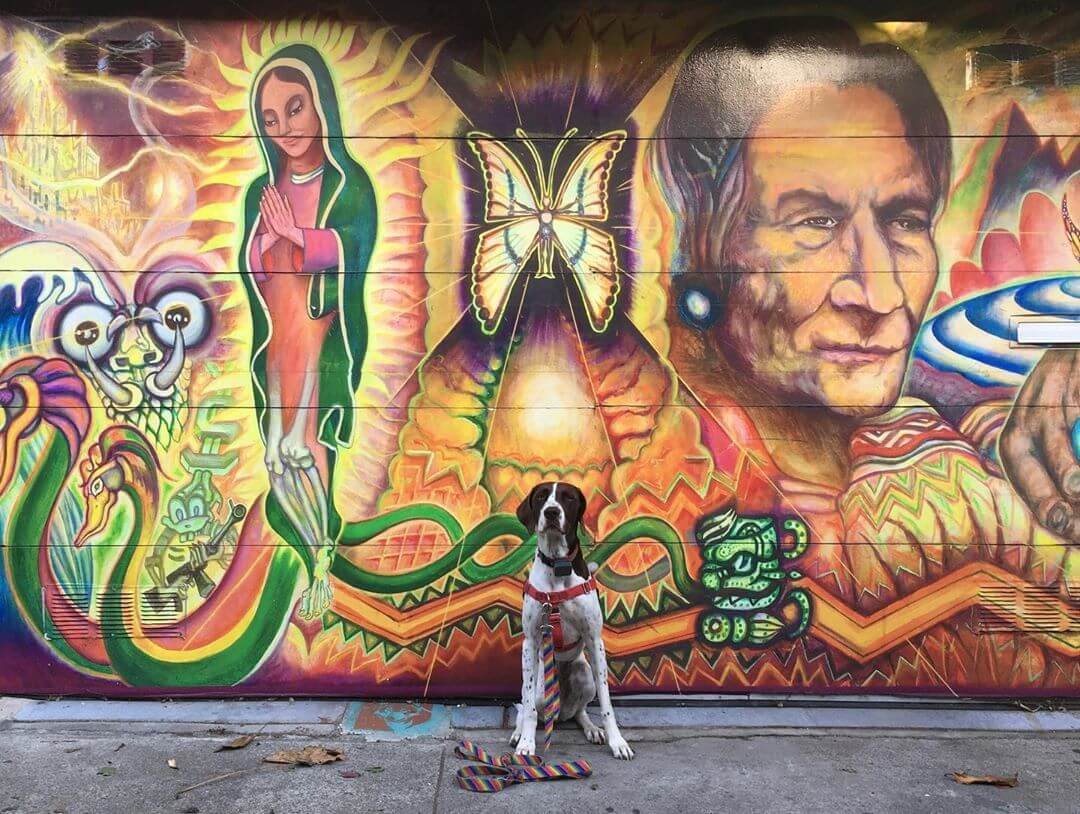 Balmy Alley is one of the main mural spots of San Francisco. The majority of murals are done by volunteers. The focus falls on Central American topics and the diversity of life in San Francisco.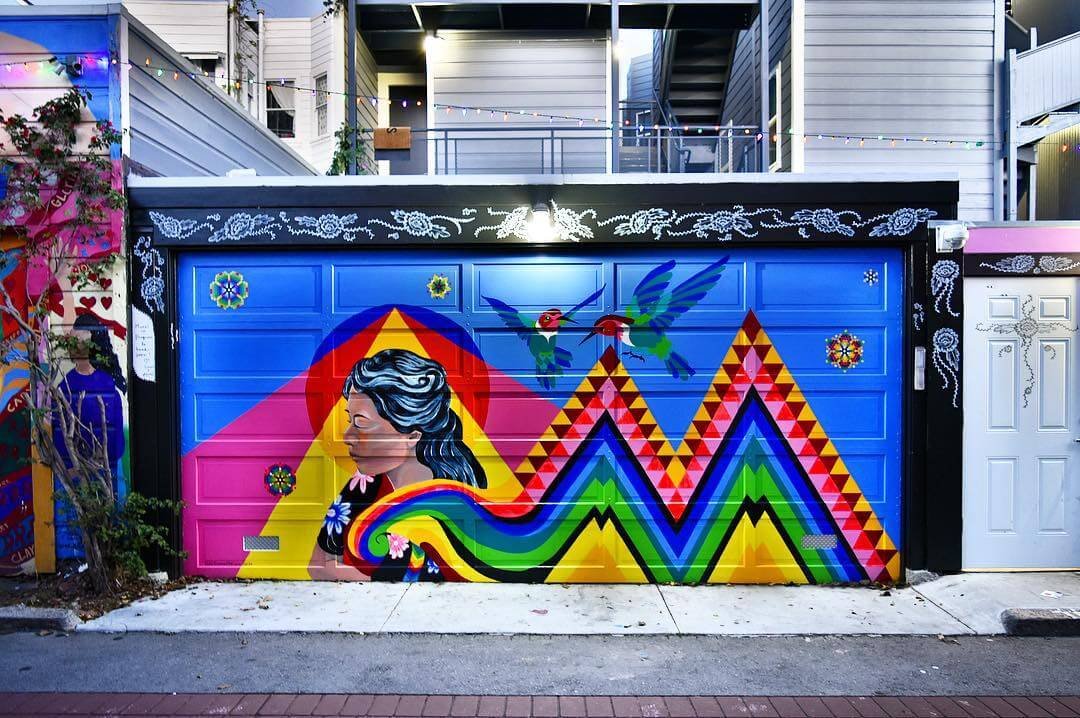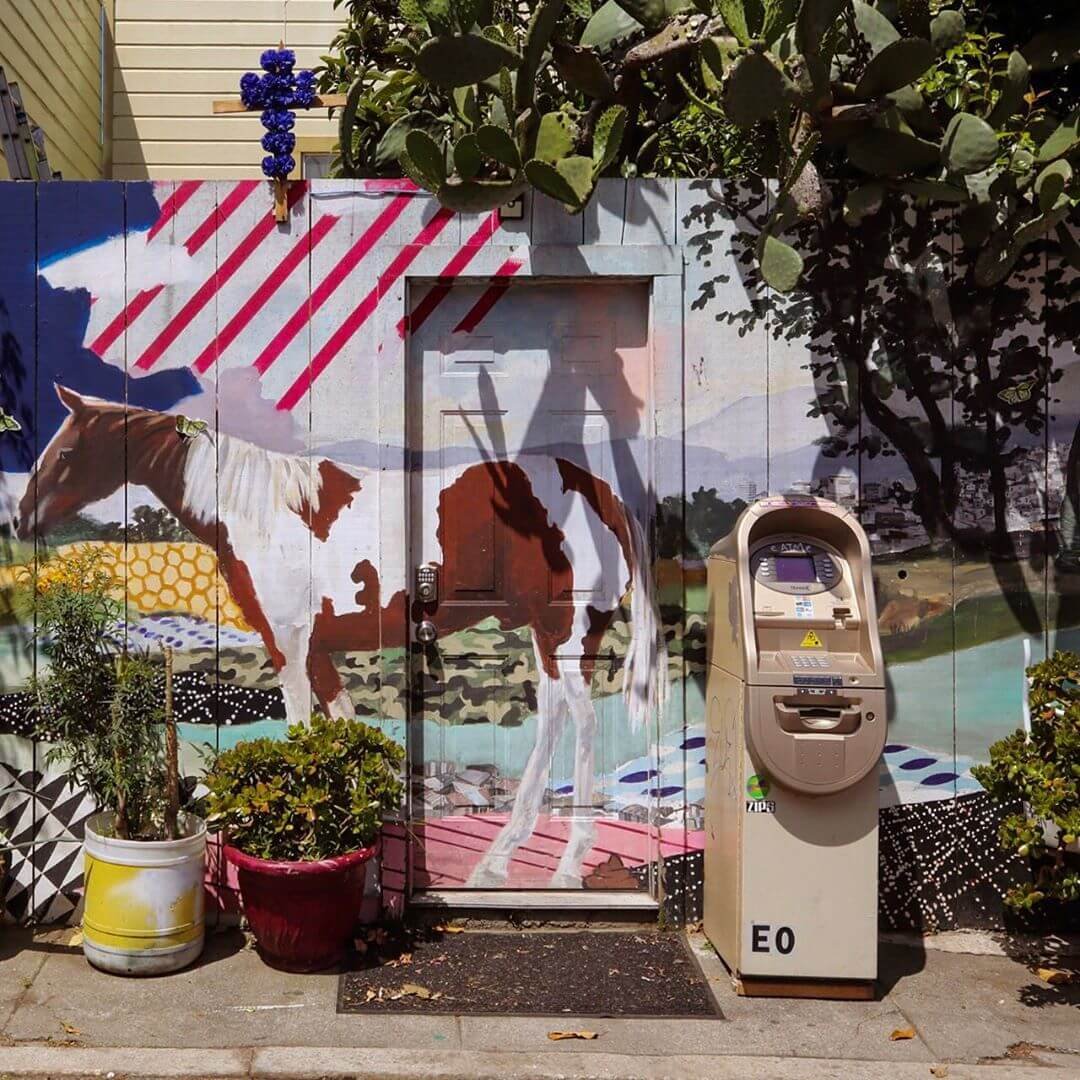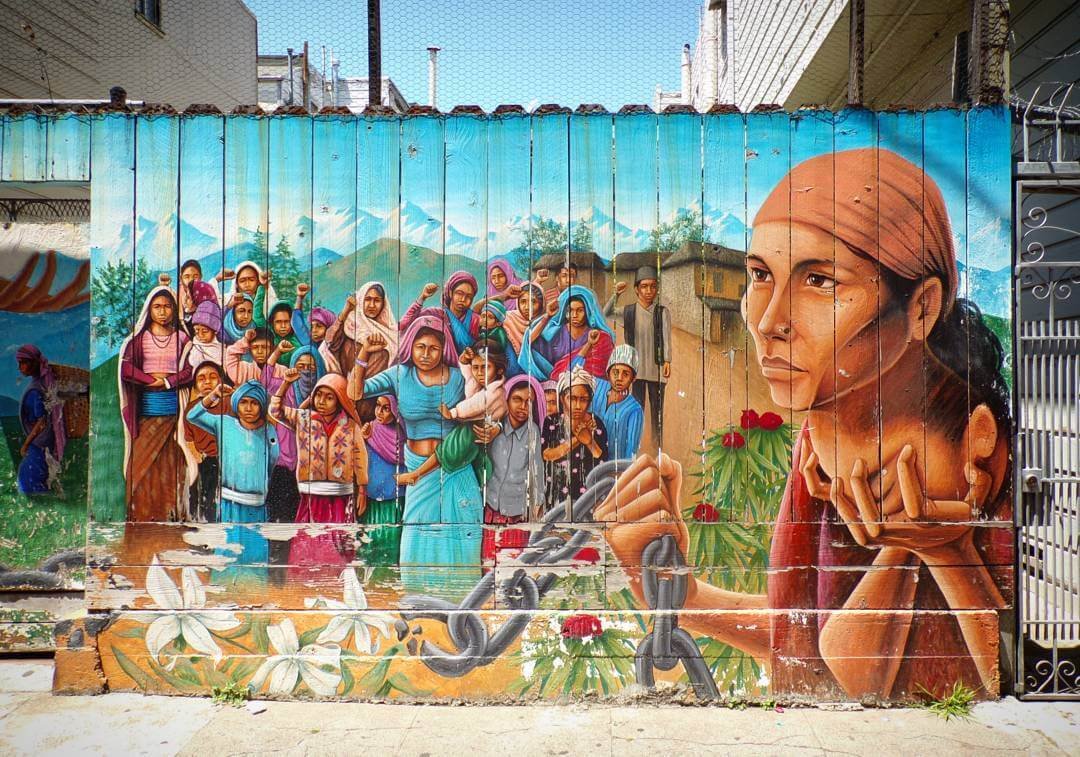 Lilac Alley & Cypress Alley Street Art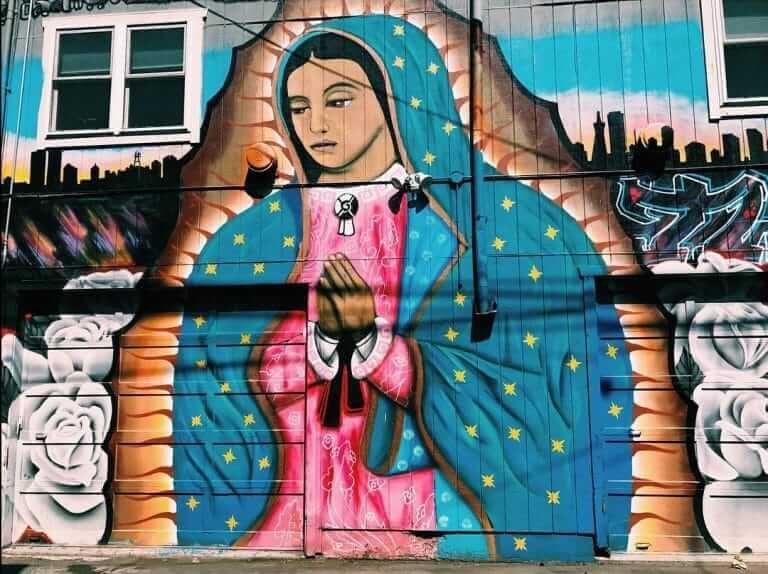 We recommend seeing "Virgencita Plis". It's a work done for Black History Month. There are many others on the same topic along Lilac Alley.
Juneteenth Mural [Click for map]. This is a special one. With what has been going on lately worldwide, it is definitely a must-see the next time you visit San Francisco!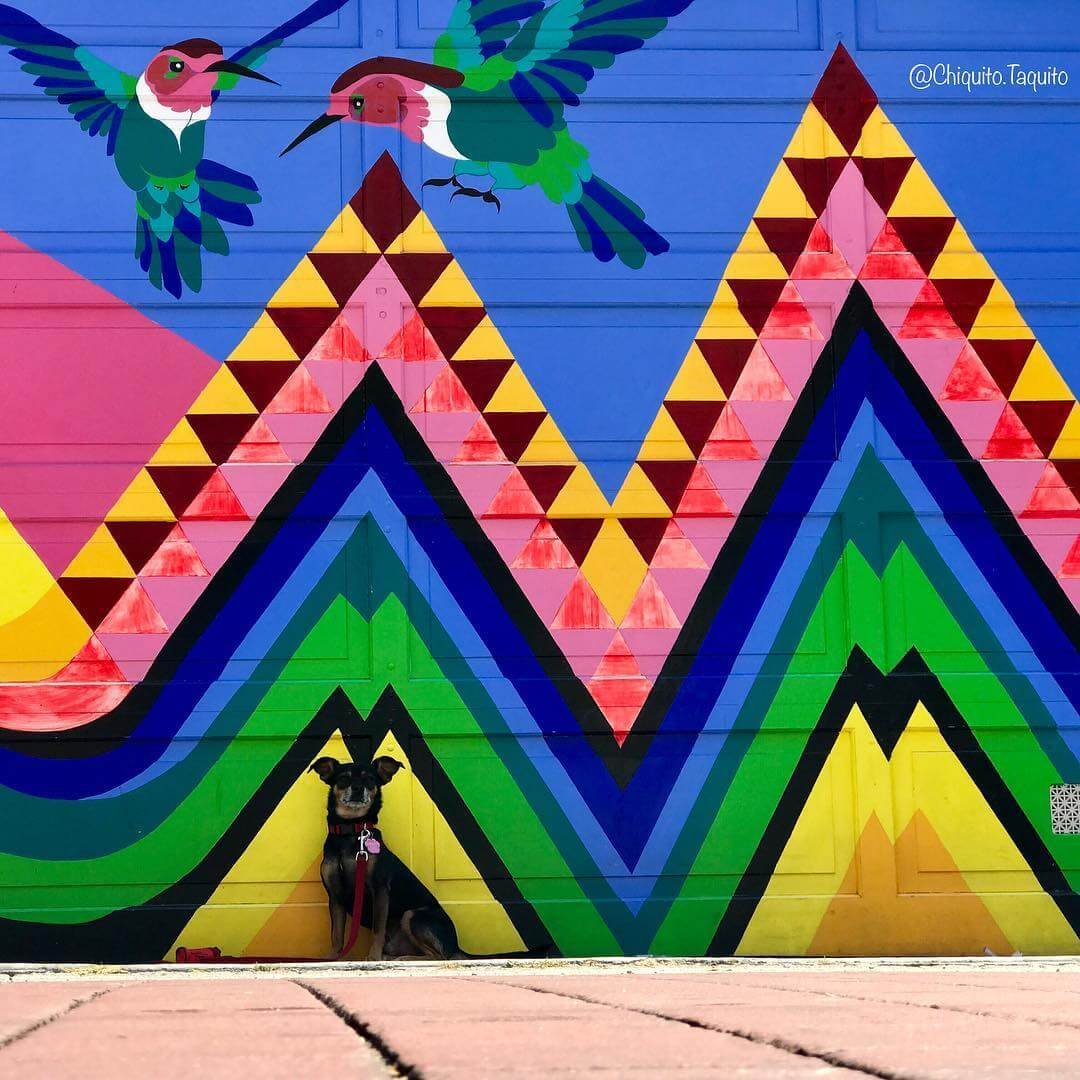 Pro Tip: use this list in the stated order as a guide. It will save you time, and you will be able to enjoy your self-guided walking tour better! Have fun and tag us on your posts and stories!