The blade sign of the Castro Theatre is an iconic marker for this internationally renowned neighborhood.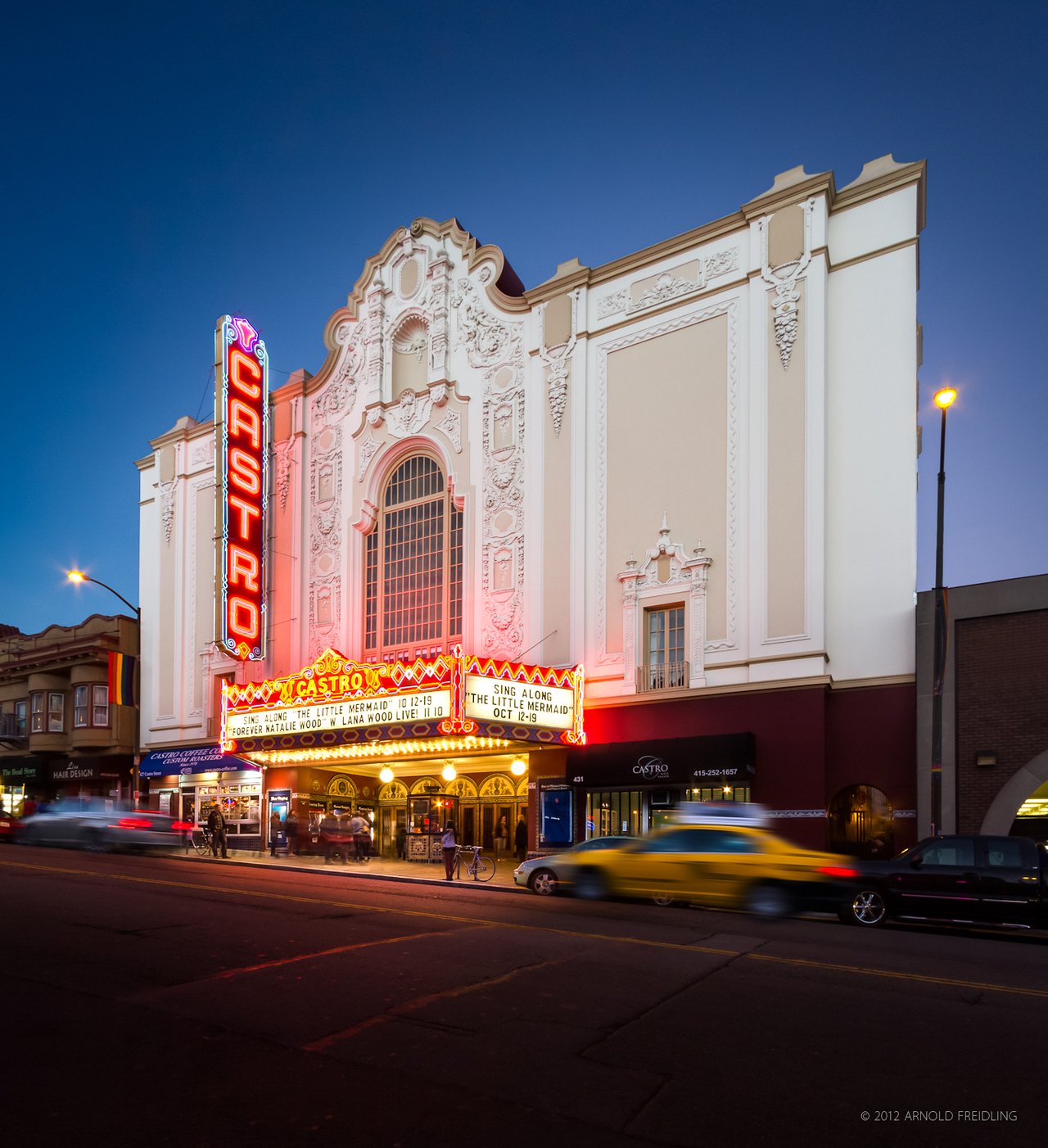 Added to the building in the late l 1930s, the marquee and neon were restored and the facade repainted in January 2008 to appear as it had in the 1970s for its role in the film Milk.
The original theatre opened in 1910 at 479 Castro Street, now the site of Cliff's Variety. The new Castro Theatre opened at 429 Castro on June 22, 1922 for an invitation-only screening of Across the Continent starring Wallace Reid. Built for $300,000, the Castro was designed by Timothy L. Pflueger, later arenowned local architect. It is one of the few remaining 1920s movie palaces still in operation.
The Spanish Baroque-style Castro, which opened in 1922, was designed by Moderne Master architect Timothy L. Pflueger and updated in the 1930s with the Art Deco marquee, sunburst chandelier and famed neon sign.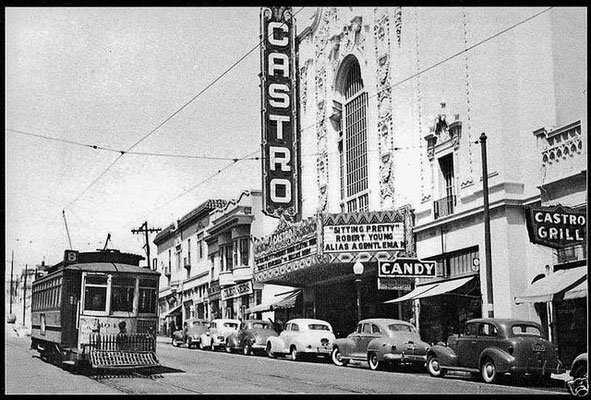 Janet Gaynor, the first 3 Oscar-winning actress, once worked as a Castro usher. Seating 1,400 patrons the Castro ran general releases until 1976 when its programming changed to repertory cinema, foreign films and special engagements. In the 1970s the theatre became something of an unofficial community center, hosting a variety of fundraisers, and is still home to the annual a Christmas concerts of the San Francisco Gay Men's Chorus. Celebrity retrospectives musical sing alongs, the San Francisco International Film Festival and other unique events are a regular part of the theatre's programming.
As anyone who's been inside will tell you, there is nothing quite like seeing a movie the way it was meant to be at the Castro!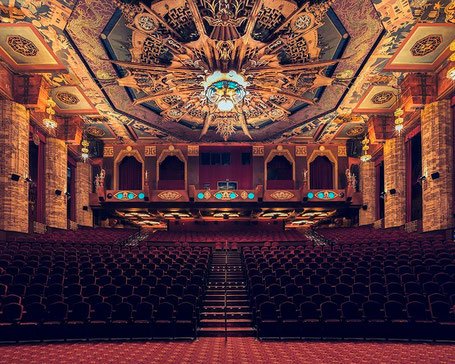 In 1982 the theatre's old Conn organ was replaced by a Mighty Wurlitzer, which is played before every evening's featured film presentation, concluding with a pleasing rendition of "San Francisco."
In 2001, the Nasser family who originally built the Castro resumed operation of the theatre and undertook many improvements.