It might be cloudy and rainy outside but you shouldn't worry! San Francisco might be amazing when the sun is shining, but a city with such vibes has got you covered when it's a bit darker outside, too!
If you wake up in SF and find out it's more grayish outside than expected, we got a list of ideas for you!

Jane on Larkin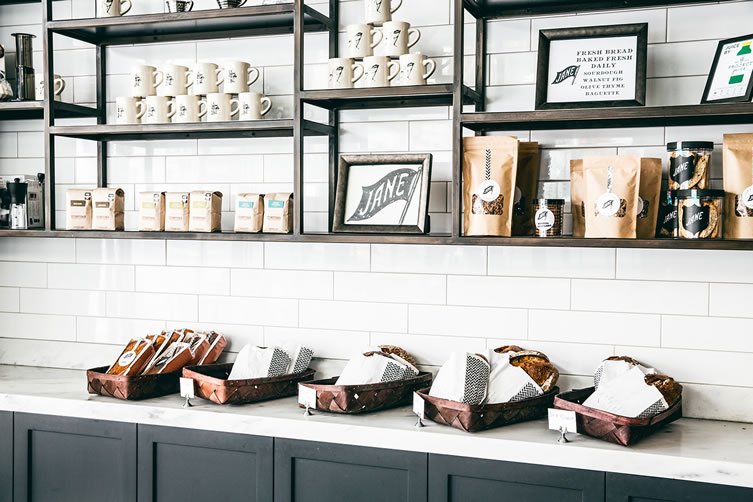 5$ chocolate croissant, 4$ soy latte
925 Larkin street, View on Foursquare
If you've paid attention to the picture, you may notice that this is a place where people are talking to each other and not staring at laptops. The reason is obvious on number of reviews for this place on Foursquare and Yelp – there is no wifi!
According to Kunal T. who wrote a review on Yelp, "The service is very quick and friendly. I would start off and try the famous green juice they have over there it literally has every vegetable and leaf in there. Cleanse your body after a rough night.
Food wise I would go with the egg white sandwich was really good – low cholesterol, avocado, and some sort of sauce that brings everything together but doesn't overpower the dish.".We would definitely recommend you to get a cup of coffee (it's good!) and head straight to , because our starting point is just 10 minutes away!
Mazarine Coffee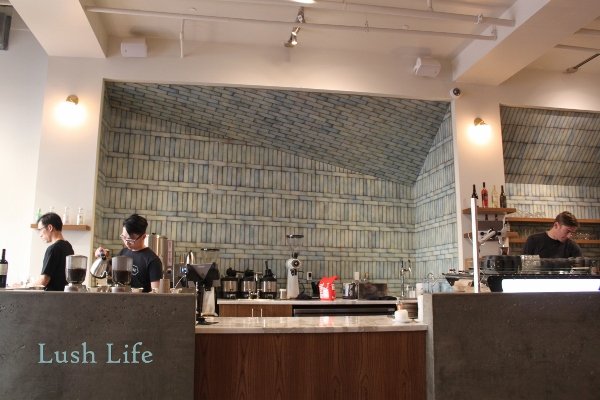 3.25$ Espresso, 4.74$ Latte, 6.50$ Eggs & Avocado toast
This place is all about the coffee. They seem to worked quite hard on selecting the coffee and claiming that they want to create a café where "you can appreciate" the many types and sorts.
There is also food, of course. According to some tips on Foursquare, the avocado toast is a hit, as well as the Chévre, Radish, and Chives on Toasted Pain de Mie.
As it seems, the places is nice as trendy, so people do not recommend it for work. We would definitely add it on the list on places to get a cup of interesting coffee and a yummy toast on your way to Union Square before 10 AM in the morning.
Blue Bottle Coffee
$2 plain coffee, 8.50$ Belgian style waffle
The Blue Bottle Coffee has a really high score on Foursquare – 9.4, which means if you are around, this is a good option for your morning coffee! But why is that?
The answer can be found online even before you visit and experience their coffee yourself: "A great stop for hand-crafted artisanal coffee and small breakfast options", "Go to Blue Bottle at least three time. First get a simple espresso, second get a coffee from the Japan imported $20,000 vacuum coffee machine, third get the Kyoto style ice coffee" and "The New Orleans iced coffee with soy is epic, but the breakfast here is also amazing (poached eggs on toast)" are only 3 of the endless list of good tips. Definitely worth trying!
Farm Table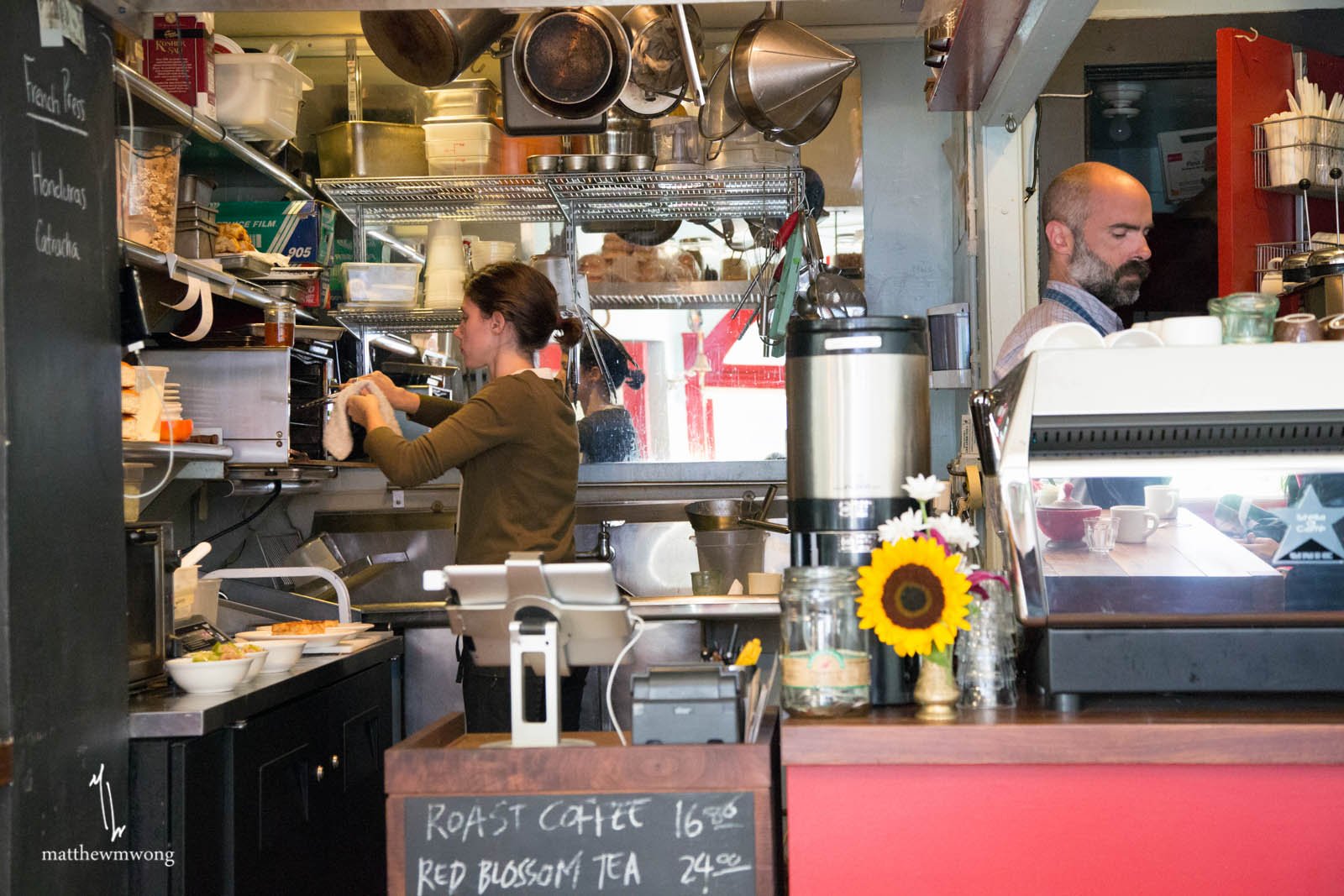 $3.75 Latte, $7.50 Daily toast
Farm Table is another coffee jewel near the starting point of Free SF Tour. It is perfect for breakfast or brunch as well.
What people love the most here are the eggs on croissant, the daily toast and soft greens with humboldt fog cheese. Between 2009 and 2016 the famous eggs on croissant are mentioned regularly as must-haves, which we think makes a place really special.
The cafe is small, so it's a perfect stop by as it would be hard to find a place to sit. Christina P. says about this place that "In a world of greasy, heavy, fatty brunches with huge portions, I loved going to this place with just a few fresh, handmade dishes made with fresh, seasonal ingredients."
Contraband Coffee bar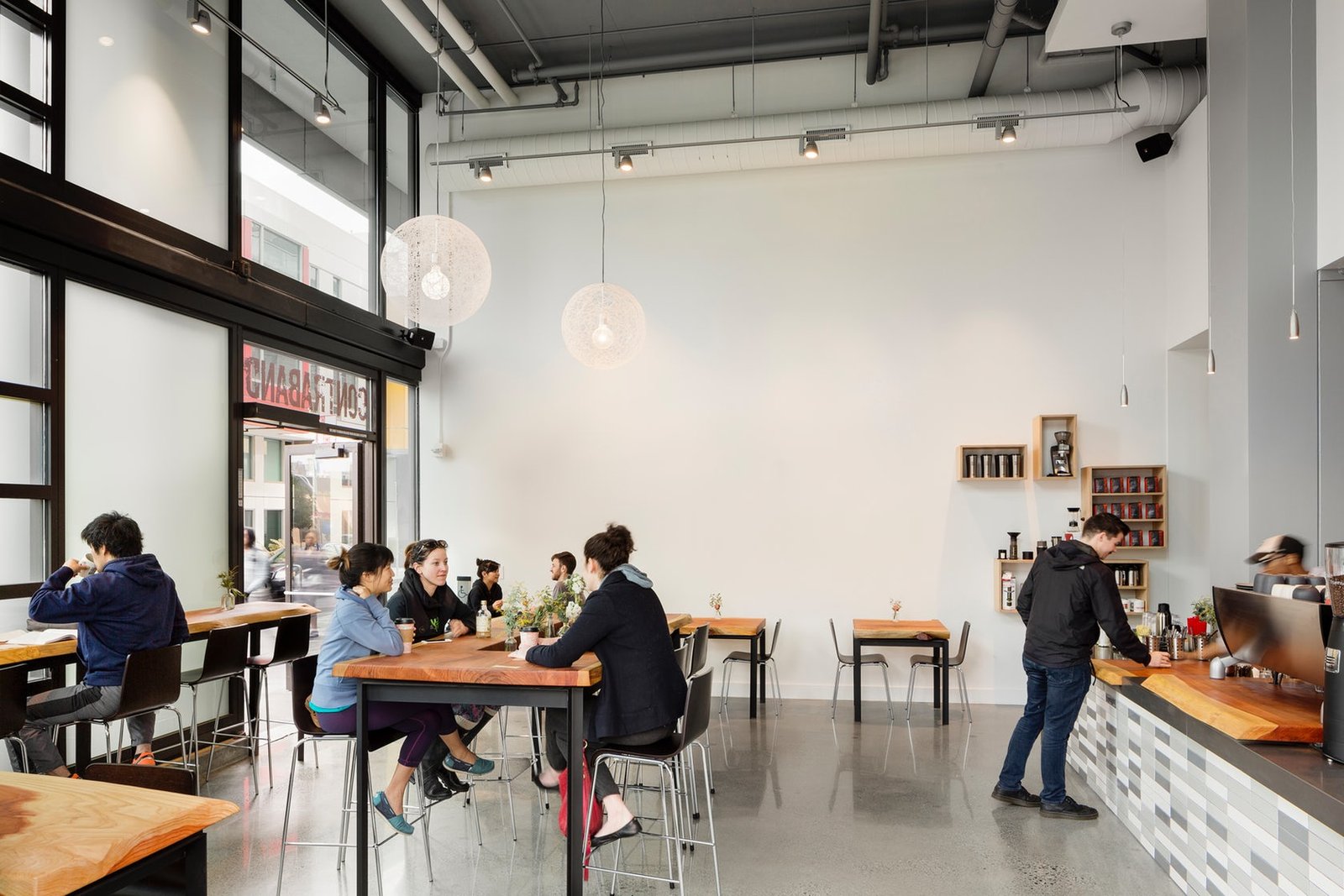 $4.90 Latte, $5.20 Chocolate croissant
With its 8.8 rating on Foursquare, the Contraband Coffee bar is on the top of the list of most loved cafés in the area. There are people who believe that this is one of the places with the best coffee in San Francisco! Rumor has it that they even accept Bitcoin!
According to Phil Calçado "Great coffee, OK pastries, amazing service. Perfect to get some work done" and he's not the only one who loves to work from there (picture-proven!).
Foundation Cafe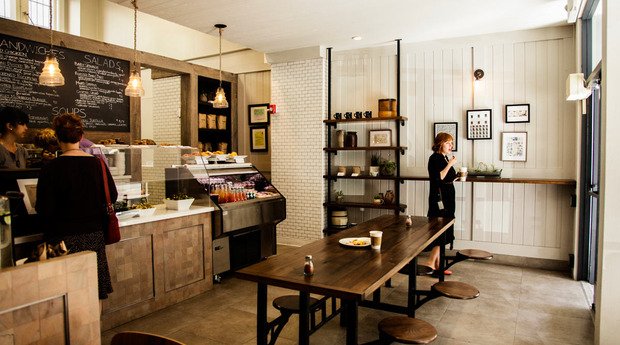 4$ Latte, 6.50$ egg sandwich
Tim Brandshaw said that this place is life-saving: "The avocado toast at breakfast time has saved my life several times". Even though the tips is from 2014, the newest ones suggest nothing has changed.
Perfect ending of our nice list of coffee places to help you start your rainy day fresh and prepare you for the lovely tour around downtown! Get a coffee and avocado toast and head to Union Square, we will be right there waiting for you.
Come to our tour

Weather cannot stop us! We are at Union Square every morning at 10AM waiting for you to join the Free SF Tour.
The starting point is the Heart at Union Square and our guide will hold the orange Free SF Tour sign, so you can recognize him easily. We'll go through Chinatown, which is the biggest Chinese quarter outside Asia, full of curious secrets you will learn and explore. Then, we continue to some of our beloved POPOS and will pass by several remarkable landmarks. The tour will end next to the lovely Ferry Building Marketplace. Whatever places we visit, the amazing part of the tour is the experience you'll have while exploring this amazing city with our friendly guide and people from all over the world!
Your rainy morning would be well spent with us! Don't forget that Chinatown is a huge umbrella itself, so you shouldn't be afraid of the rain at all!
Lunch time indeed!
Everyone loves food! Some people go as far to say that they live to eat rather than eat to live. And why would they not? San Francisco is full of some great, taste-bud tingling, aromatic, delectable savories. We are true fans of different cultures, so we've made a selection of 5 types of cuisine for your lunch in this cloudy day. Check it out:
Brenda's French Soul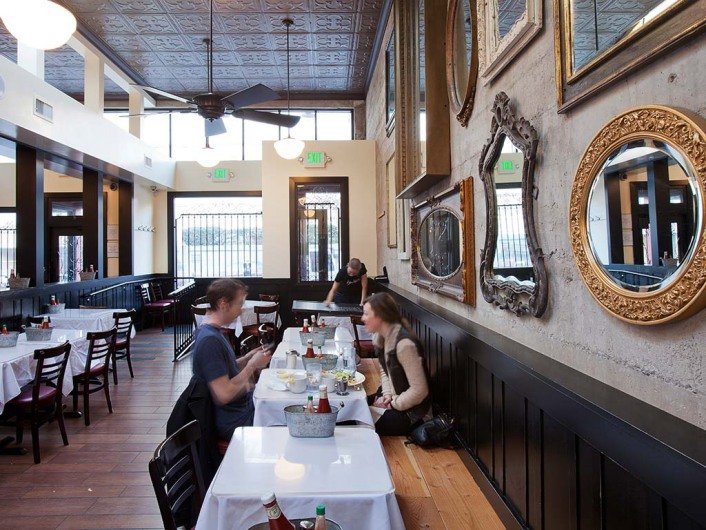 7.75$ House salad, 11.75$ BurgerVegan options3.75-4.25$ Latte s-l
Starting this selection with our beloved French cuisine – one of the most divine and delicious foods ever! Brenda's French Soul is perfect for a brunch with their rich menu of lunch, brunch and supper suggestions.
We loved Nipun's review on Yelp: "Awesome food. It is hard to say something that has not been said about this place. So I will stick to the very basics.
Amazing beignets: the plain beignet is as good as I have had outside of New Orleans. The crawfish beignet is savory and is all cheesy crawfish goodness. The Ghirardelli chocolate takes the beignets to a whole new level for us, if that could be even be possible. Take the beignet flight and savor them all.
Food: we have tried a few things and all of them are amazing. Love the shrimp and grits, as you can see from many reviews, also the goat cheese omelette was excellent." Way to go!
Burma Superstar
10.50$ mango salad, 12$ veggie soup, 14.75$ pork curry w/ potatoes
This place has the 5th most amazing soup in San Francisco according to Foursquare. You can also have super delicious salad or coconut rice if you want to have a brunch. If you go for the dishes, you will not regret it! They have rich variety of tastes with their rich Burmese menu: pork, chicken, beef, lamb and seafood.
Enough said with this top tip on Yelp:
"I think my husband would leave me for a woman who could make that coconut rice."
Curry Up Now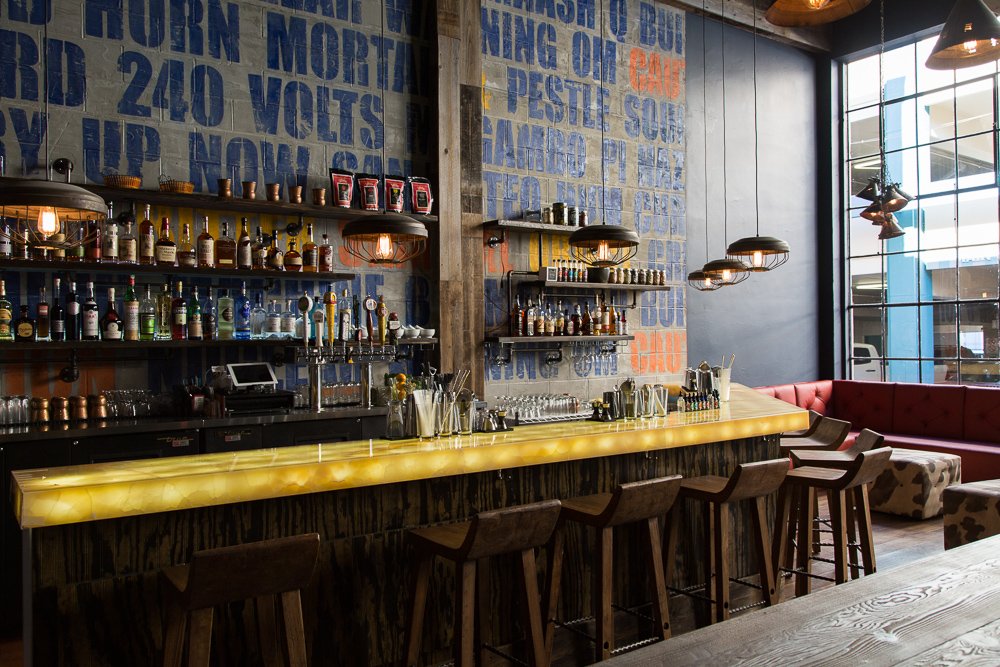 12.50$ 8 item thali platter (the chicket tikka is there), 9.50$ sexy fries, 3$ mango lassi
Besides the clever name, they also have an amazing menu with tons of super delicious Indian food! We love Indian food, don't we?
What is mentioned most on people's recommendations are the Chicken Tikka Masala Burrito and Deconstructed Samosas.People are also talking a lot about some "sexy fries". Don't know about you, but we got hungry as we speak…
La Nebbia
14-17$ pizza, 15$ Traditional Meat Sugo and Bechamel Lasagna
Back to Europe! Another classic –Italian! You can never go wrong with ordering a pizza, but if you want to be more exotic and experimental, why not try the hot plates like Cornish Game Hen Fra Diavolo or Traditional Meat Sugo and Bechamel Lasagna? People love them!
What is also recommended on Yelp and Foursquare are the Heirloom Tomato Salad and Burrata with Celery and their wonderfully cured meats.
Salt House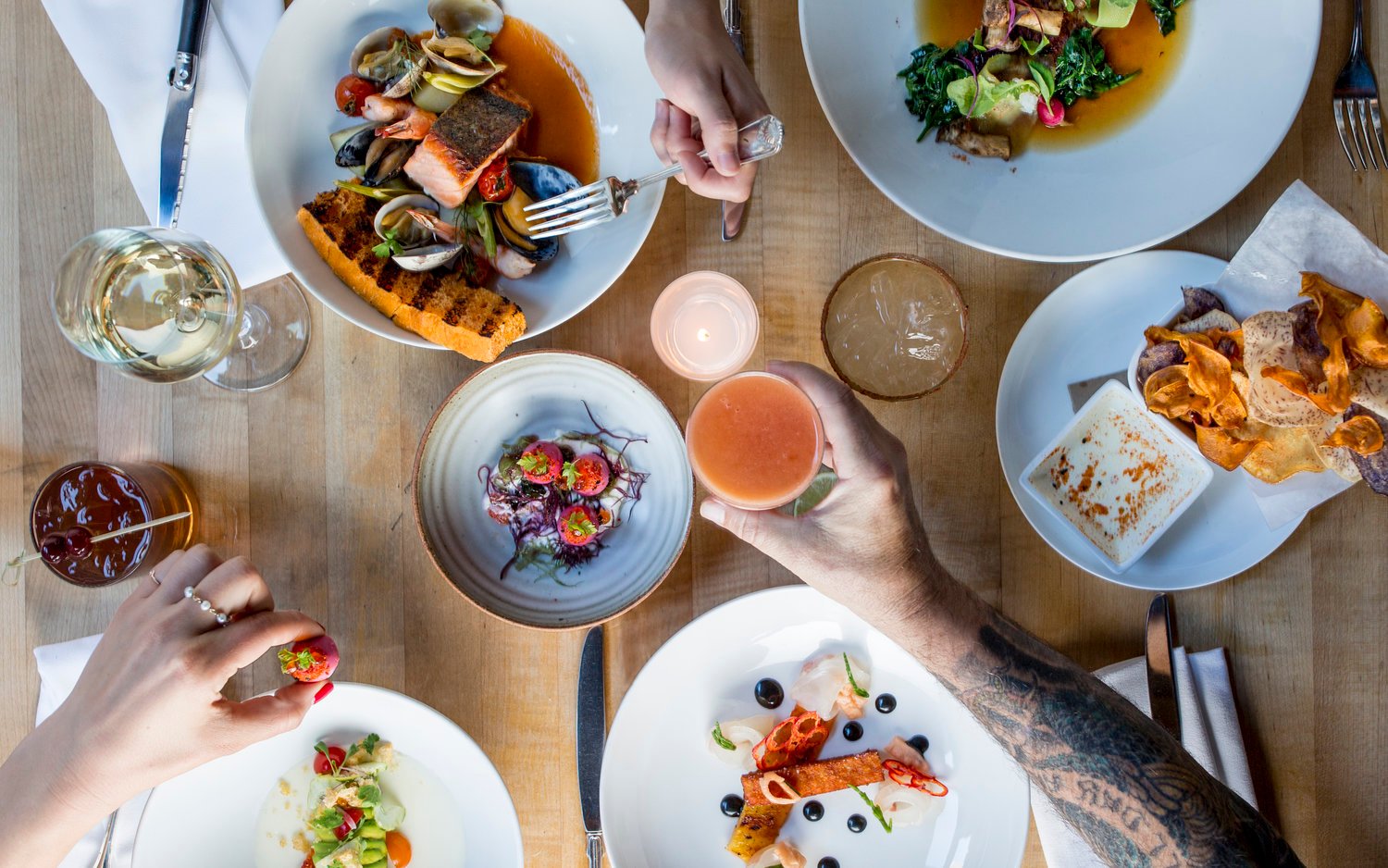 6$ chips and side dishes, 17$ Salt House burger, 16$ tuna crudo
If you are not into trying more exotic meals, you can stick to some American classics. We would recommend you to visit the Salt House and enjoy these lovely things on the picture.
Danielle G. got pretty emotional: "Amazing!! Potatoes and dressing how can you go wrong. Then the oysters well It all depends on the oysters themselves and the kushis are what they always are… superb, with garlic, lemon, horseradish, and cocktail sauce. Yummy!! Now for the main entree I ordered the cod. Wow!!! Zucchini blossoms with stuffed olives for the side dish. Rib eye was excellent as well. The side dishes of greens (lamb quarters) with cherries, and mushrooms!!! Wow!! I could order just that.
To end the night with coconut pana cotta!! A beautiful evening! Let's not forget the wine!"Why not try it yourself and let us know?

Rainy afternoon escape
After you have had warm coffee, downtown walk with us and delicious lunch, would be just a perfect time for an afternoon escape from the rain. Or you can just embrace the clouds and the mist and use them to make some remarkable photos. Here are some ideas:
Take Misty Pics of the Golden Gate Bridge
A rainy and misty day in San Francisco is a great opportunity to take pic of the Golden Gate Bridge with some unique tension and mood.
The bridge is quite far from downtown and you will need a car to get there, but if you have a friend with one around, do not miss this chance.
Also, there is a nice view to the bridge from Twin Peaks! The whole city looks pretty amazing from that point of view. Check where it is exactly on the map.
Ina Coolbirth Park is closer to downtown and another great area that offers astonishing view to the city and the bridge, perfect for picture-taking!
Hide in one of the amazing museums in SF
San Francisco's museums are simply amazing! It is a truly excellent option for a rainy day: just pick a museum which you haven't visited yet and enjoy its warmth and dryness!
This amazing place offers "a true exploration of science, art and human perception". It is one of the most amazing museums and if you haven't visited it yet, you should quickly go!
San Francisco Museum of Modern Art
Stay tuned about this remarkable place – they are closed until May, 2016. But it couldn't be missing from this list.
Under the beautiful roof of this museum you can find a rich collection of ancient and European art which is more than 4000 years old! What better idea than to get a nice art history lesson on a rainy day!
Talking of art, here is another unique option – visit the Asian Art Museum and discover the unique material, aesthetic, and intellectual achievements of Asian art and culture.
California Academy of Sciences
Here you can find number of exhibitions, shows and lovely activities for kids and grown-ups. If you want to learn and see more about the life on planet Earth, this is one of the best places to do it.
Everyone, board games!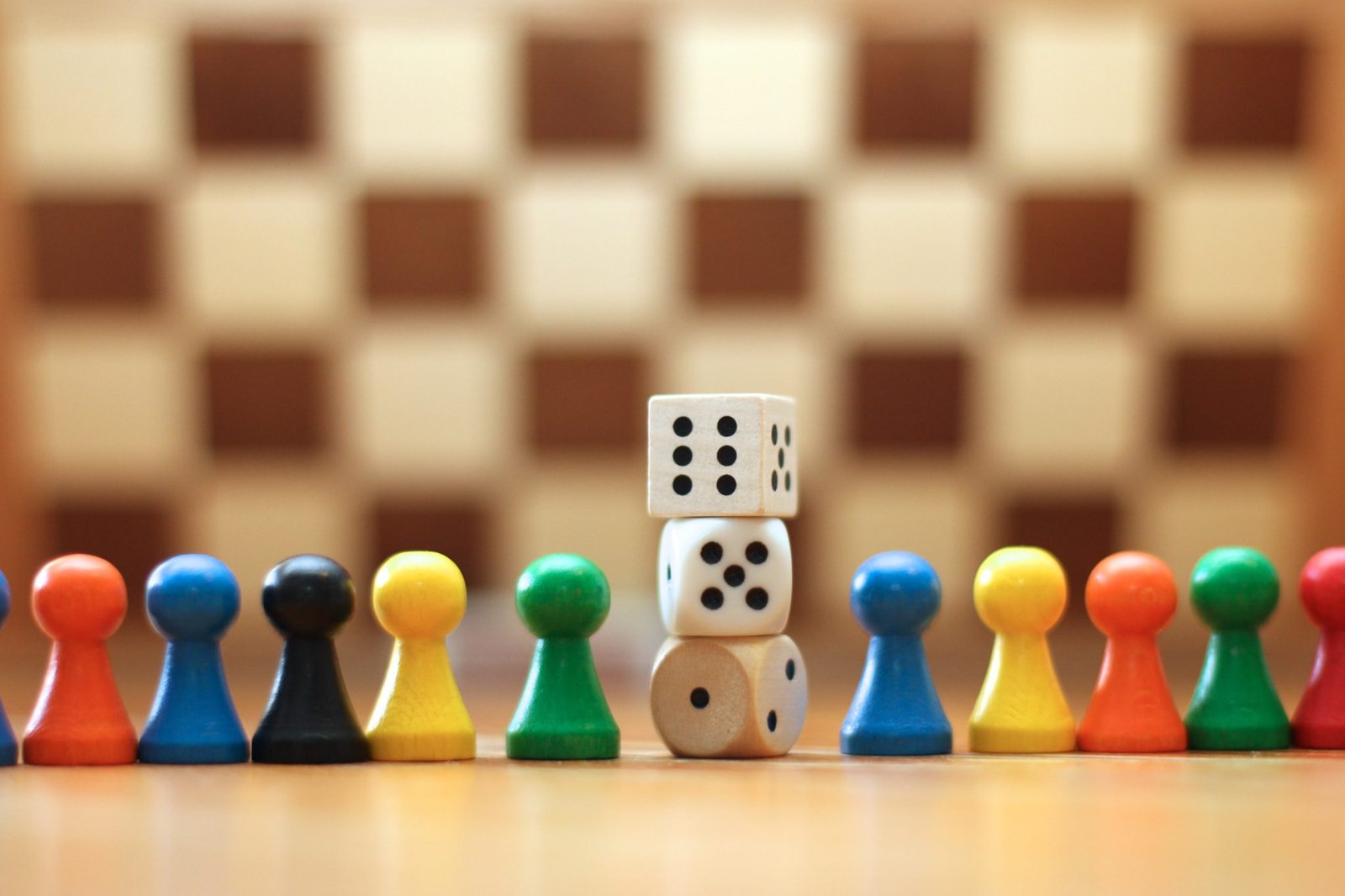 There are many places around that can offer games for all ages. Having fun is a great way to spend your free afternoon and if you do not know anyone here, it's a good way to make some new friends.
For example, the Tap Room has pool, shuffleboard, skeeball, air hockey, NBA jam, foosball and many more options for entertainments.
Or you can watch the live sports they show on more than 20 screens.
Get lost…
Most probably every "rainy day in San Francisco" article will try to send you to the Grace Cathedral Labyrinth, but that happens for a reason… You should definitely try to solve this puzzle.
There are two labyrinths here: one of them is inside and there are some curious activities there, like Yoga. The other one is outside and is located to the north of the Taylor street doors.
The one that is safe from the rain is open Monday to Saturday between 8 AM to 6 PM and on Sunday between to 7 PM when no other events are taking place.
Let us know if you have found the way out!
Want to share another great idea for a rainy day with us? We would love to know. Draw us a line here!