Alright, you have a couple of hours to spend between conference and dinner, chances are your starting point is a downtown venue. So what to do in downtown San Francisco when you're short of time? Read on.
What to see in Chinatown, San Francisco?
Find yourself the Dragon gate, Grant Avenue, or the Great Eastern Restaurant where Obama had dim sum. But you can also choose to start at Union Square and use your time less touristy with our list of places to experience within walking distance. Use the map below.
See also:
Cheap Souvenirs on Grant Avenue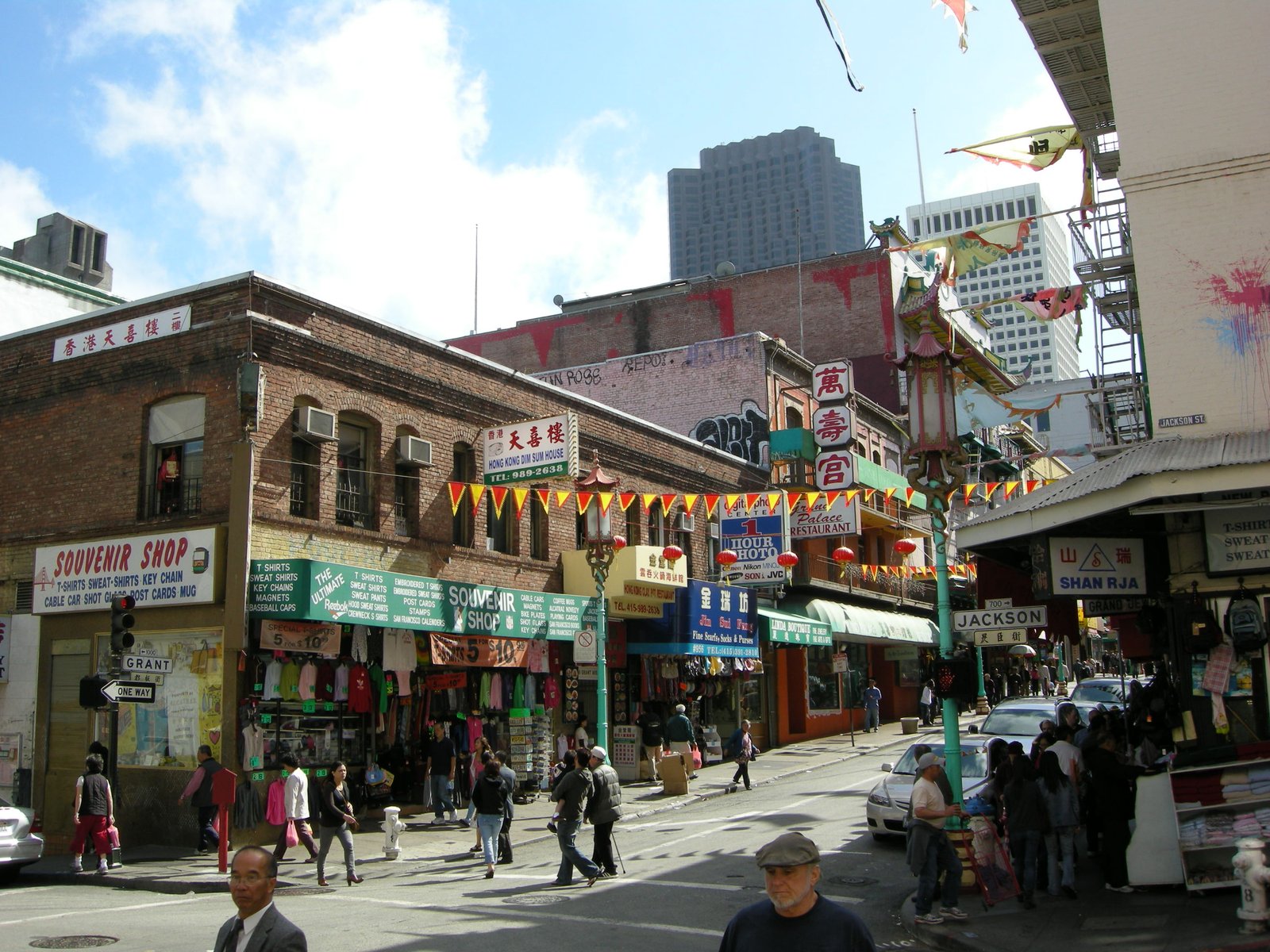 Now that we've gotten the souvenirs out of the way, let's get to the real thing. 10 on map
Fragrance Alley
Officially Pagoda Alley, its Chinese name is Hang Am. Meaning 'fragrant' in Cantonese, locals gave its name after a German chemist opened a perfumery there. 11 on map


"Enter from the Clay Street side and this alley's name will be Hang Ah Alley. Enter from Sacramento Street and this alley's name will be Pagoda Alley. It is best to start at the south end of the alley from Sacramento Street and walk north towards Clay Street. When you walk down the alley, you will see alternating English and Chinese text on the ground."
---
Cable Car Barn & Museum ● Mason & Washington
Built in 1873, this is the oldest continuously operating Cable Car barn in the world. The cables inside of this building control a network of cables that run throughout the city to which cable cars clam onto in order to be pulled up and down the steep hills of San Francisco. It has been in operation since the days of the Gold Rush. 12 on map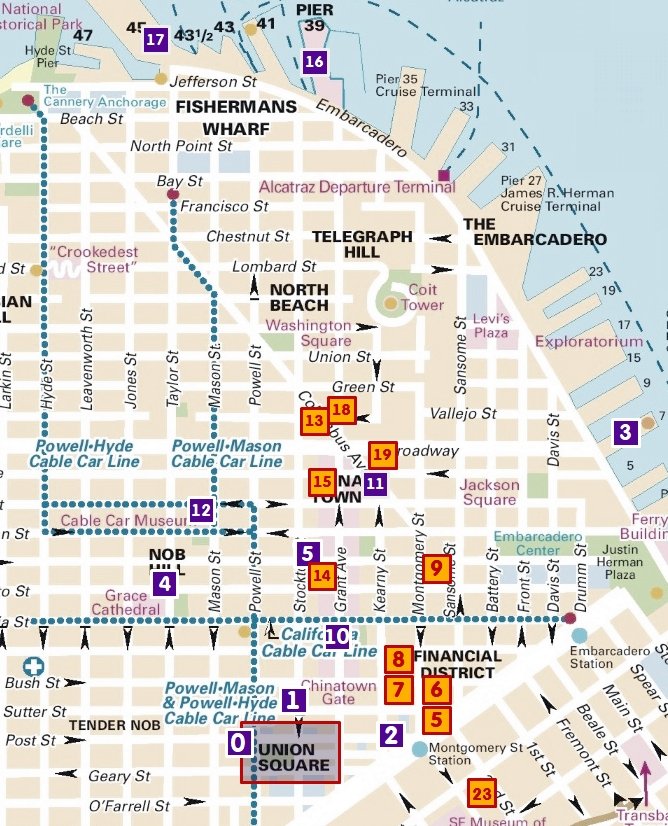 Where to eat and drink in Chinatown, San Francisco?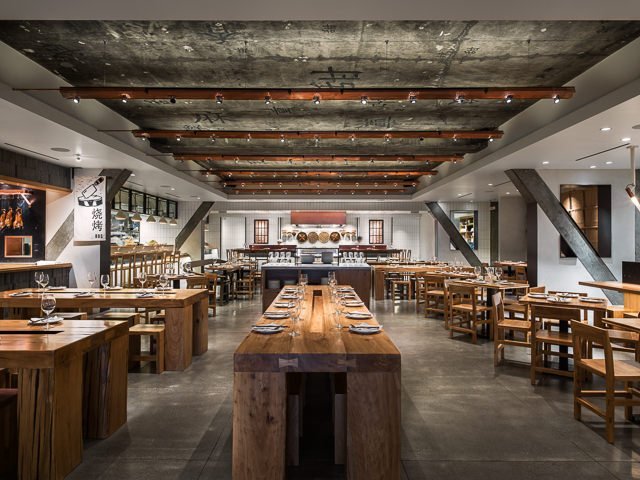 China Live ● 644 Broadway
Designer take on traditional themes in the cuisine and interior. People go there for: modern Chinese food with all familiar dishes getting a touch of local flavours; drinks, atmosphere. Try: tea; vegetarian dishes, Three Treasure claypot rice. 13 on map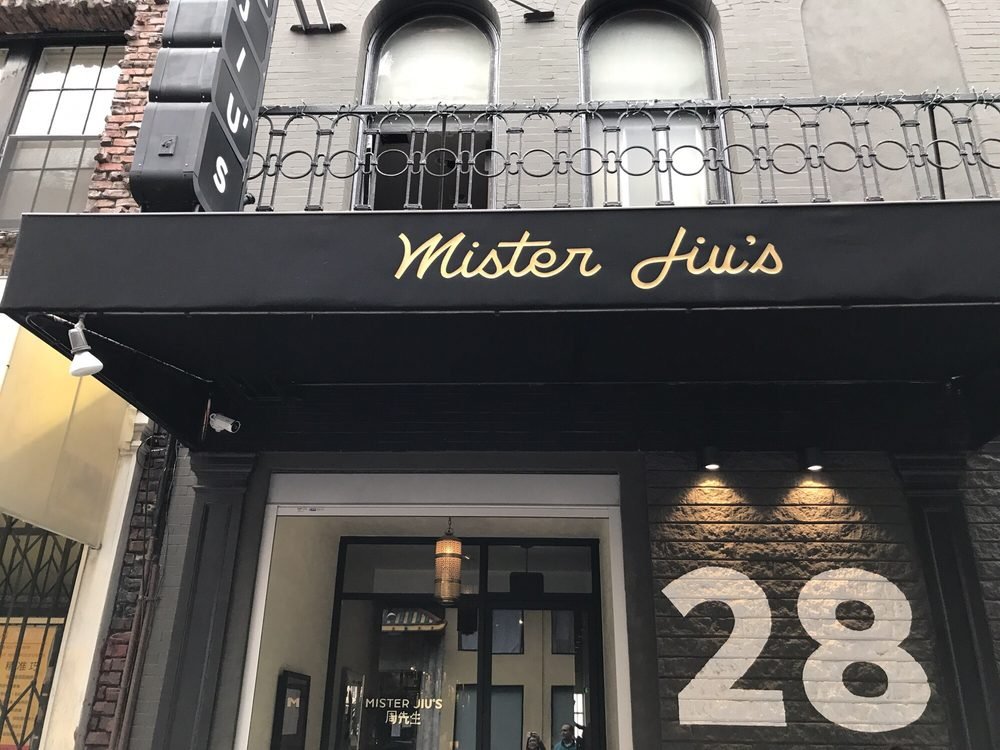 Mister Jiu's and Cold Drinks ● 28 Waverly Pl.
Famous chef Brandon Jiu's signature Chinese cuisine menu with Californian accent. People go there for: exclusive dining experience. Try: roast quail; cocktails. Features private members'club. Newly opened Cold Drinks bar upstairs serves high-end and obscure Scotch single malts, and Scotch-based cocktails. Follow the stairs up and walk through an unmarked door. Weird for a Chinese place, but fits the exclusivity concept of Mister Jiu's. A must-go. 14 on map
P&R Restaurant● 641 Jackson St
Also known as Peninsula Seafood, very local, very secluded, with bad reviews on social media for its service but no complaints regarding food as it is as the real thing in Chinatown. Must be also noted, it's not a dim sum place. People go there for: authenticity. Try: again. Most people have good experience at the next attempt. 15 on map
---
Union Square and Free SF TourBest way to get introduced to the Chinatown and San Francisco Downtown is to join the Free SF Tour – a free walking tour that shares the history of the City, the sunken ships in the Downtown, influential women, recent developments, tips and tricks to the city. It ends with with the famous Free SF Bucket List giveaway – an extensive insider list of San Francisco places and experiences. Free SF Tour operates two tours every day at 10 a.m. and 2 p.m. from Union Square, starting at the Tony Bennett's Heart at the corner of Post and Powell St. 0 on map