Alright, you have a couple of hours to spend between conference and dinner, chances are your starting point is a downtown venue. So what to do in downtown San Francisco when you're short of time? Read on.
What to see in North Beach District, San Francisco?
Fisherman's Wharf is swarmed by tourists and you can join the legions. But why not use your time less touristy with our list of places to visit within walking distance. Use the map below.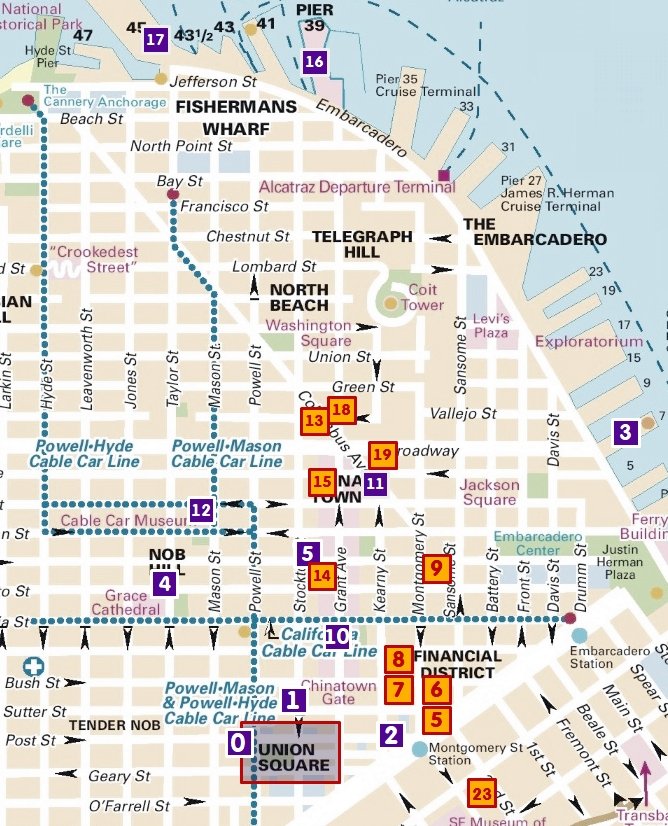 See also:
Magowan's Infinite Mirror Maze ●Pier 39
Go for the trippy stuff at Magowan's Infinite Mirror Maze. It's analogue, it's silly, and they give you plastic gloves to avoid fingerprints on the mirrors. For fun and giggles you can find your way out of the maze in 10 minutes but the real challenge is to locate Magowan's at Pier 39. Please don't google your way to it, its relative obscurity is part of the charm. Clue: piano. Admission: $5. 16 on map
Museé Mecanique ● Pier 45.
If you think Pac-Man is charmingly last century, you should try the analogue games at Musee Mecanique at Fisherman's Wharf. There are lots of arcade games, real antiques too – some are a hundred years old – and will keep you excited for hours. Even if you don't keep change, you can get coins right there. 17 on map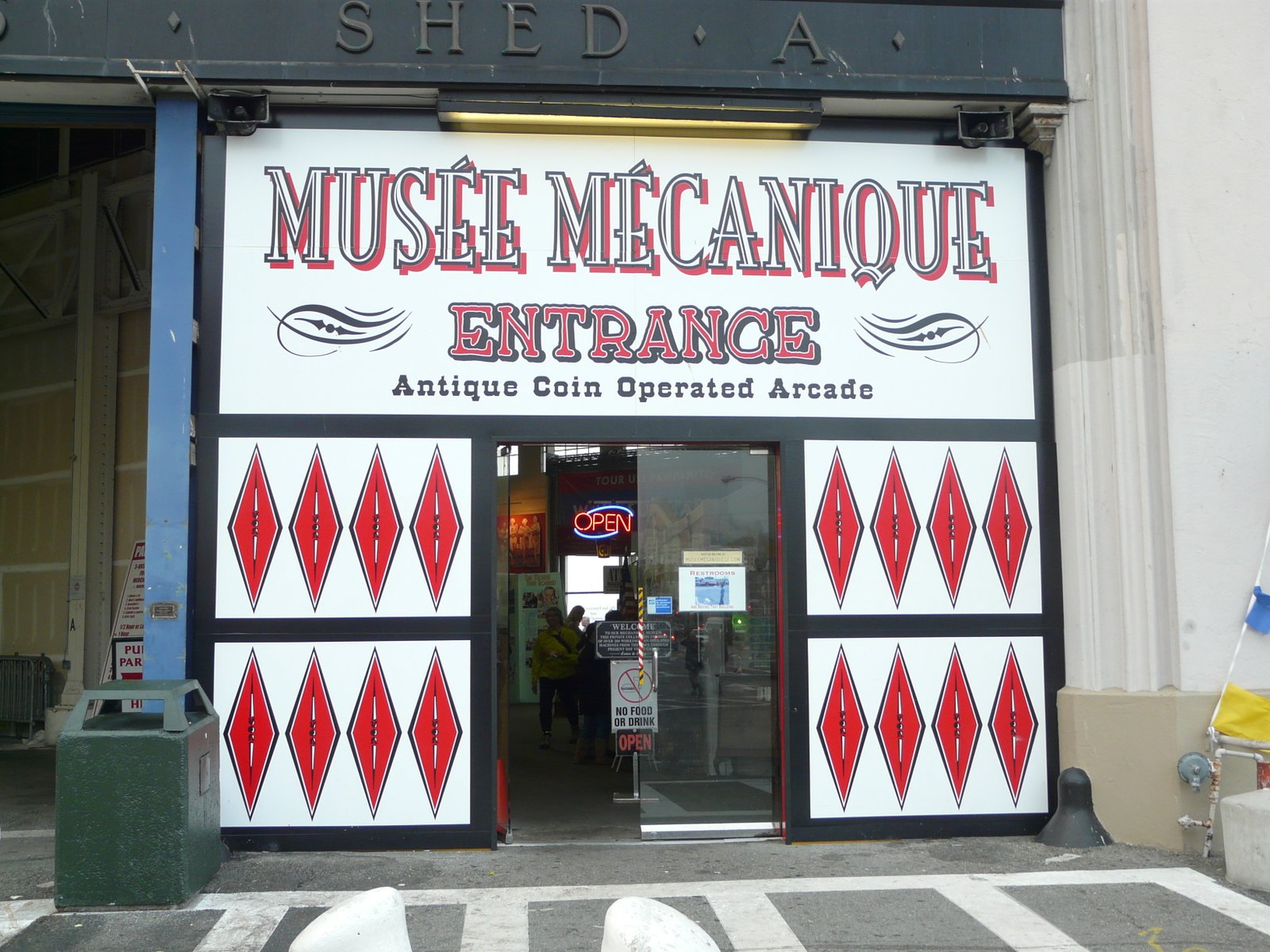 Where to eat and drink in North Beach, San Francisco?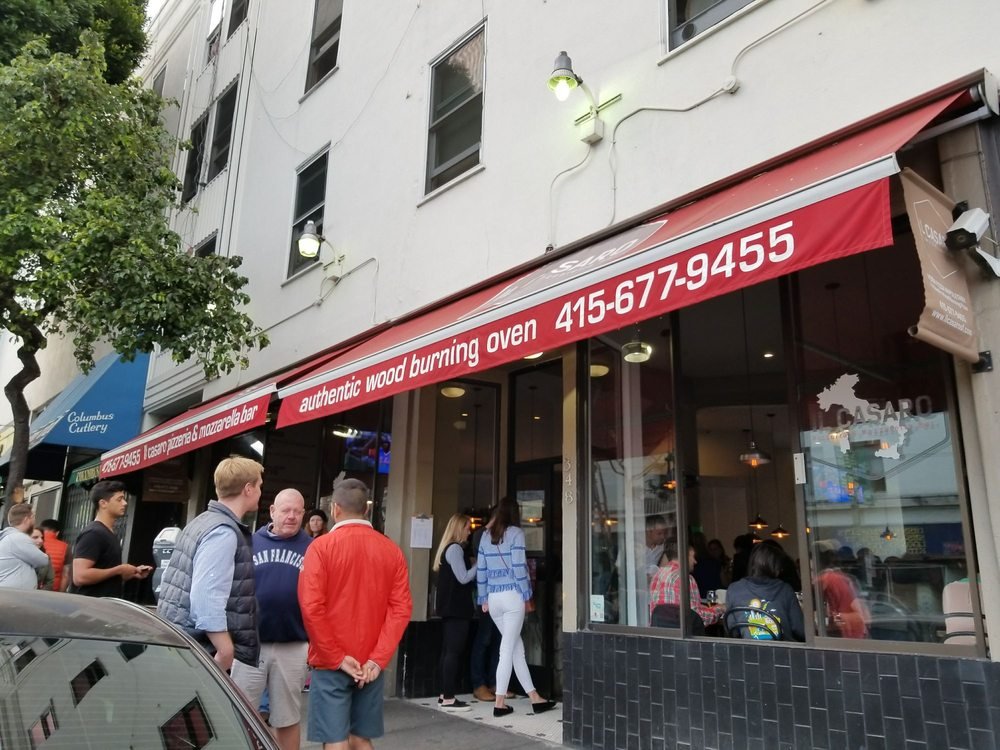 5 Il Casaro Pizzeria ● 348 Columbus Ave
North Beach is famous for its Italian restaurants but this casual pizza place, technically belonging to North Beach, is located a stone throw from Chinatown eateries (see #10 on map). People go there for: pizza, authenticity. Try: besides pizza – Colifiore, Asparagi con mozzarella, check the mozarella bar too. 18 on map
6 Comstock Saloon ● 155 Columbus Ave
A 100 year old pub with local, albeit modern, feel and not a whiff of a touristy outlet. People go there for: jazz and craft cocktails. Try: oysters; Brussel sprouts. Jazz band after dark. Good for couples and small groups. 16 on map
Union Square and Free SF Tour
Best way to get introduced to the City is to join the Free SF Tour – a free walking tour that shares the history of San Francisco, the sunken ships in the Downtown, influential women, recent developments, tips and tricks to the city. It ends with with the famous Free SF Bucket List giveaway – an extensive insider list of San Francisco places and experiences. Free SF Tour operates two tours every day at 10 a.m. and 2 p.m. from Union Square, starting at the Tony Bennett's Heart at the corner of Post and Powell St. 0 on map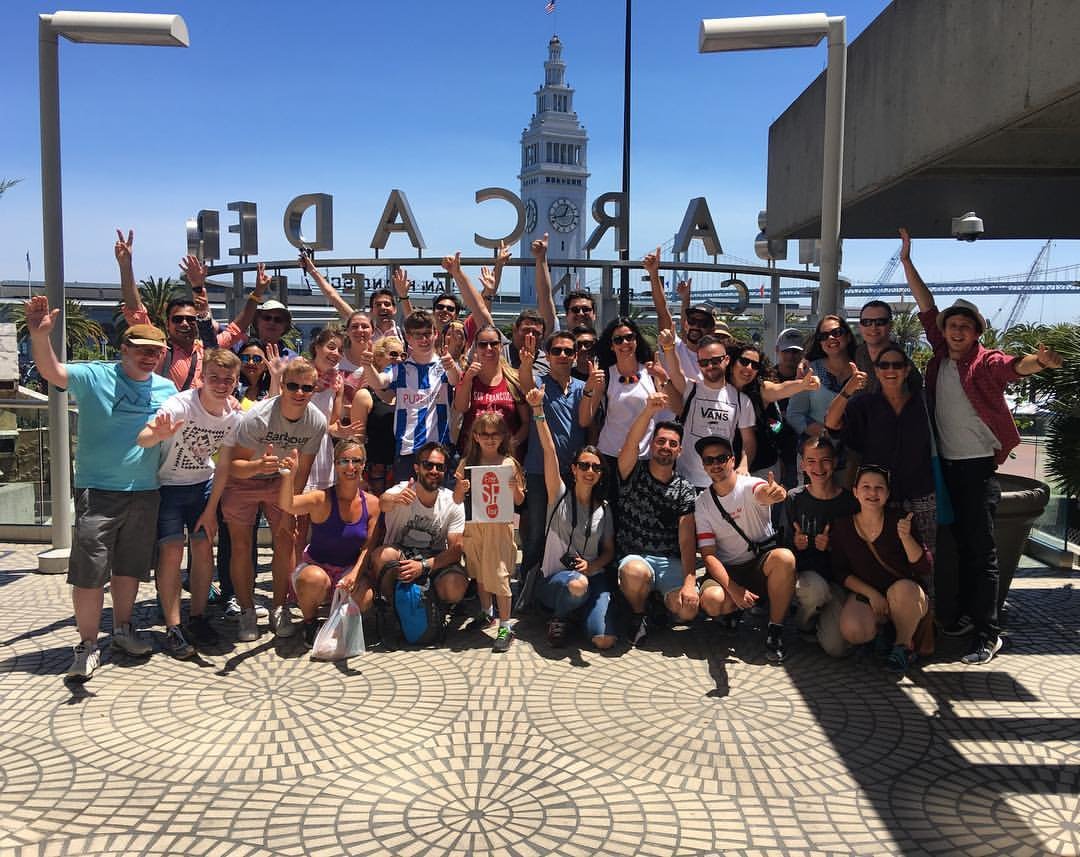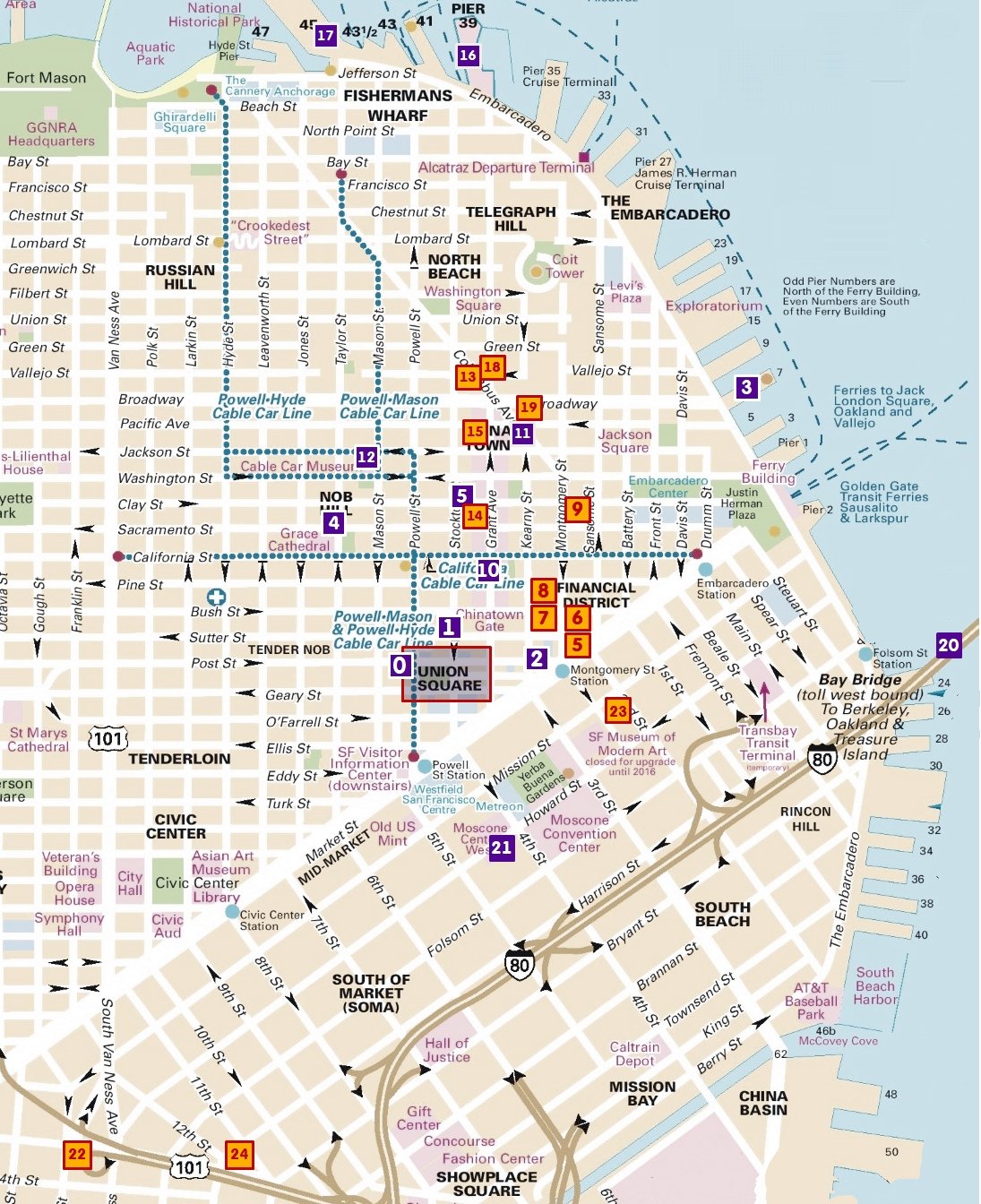 See also: