To travel is a chance to no longer live as a prisoner to long-held beliefs and norms. This past weekend I was blindsided and heartbroken on hearing the news of Anthony Bourdain's passing. He lived a life that constantly sought to push beyond his comfort zone and challenge others to see the world differently.
"Travel isn't always pretty. It isn't always comfortable. Sometimes it hurts, it even breaks your heart. But that's okay. The journey changes you; it should change you. It leaves marks on your memory, on your consciousness, on your heart, and on your body. You take something with you. Hopefully, you leave something good behind" -Anthony Bourdain
I immediately thought back to this quote and asked myself how this resonates to me — Couchsurfing. If not familiar, Couchsurfing is like a ride-share where instead of sharing your car, you are sharing your home with a new traveler. I came across Couchsurfing four years ago as a solo traveler; now, I have the opportunity to re-live the experience as a host.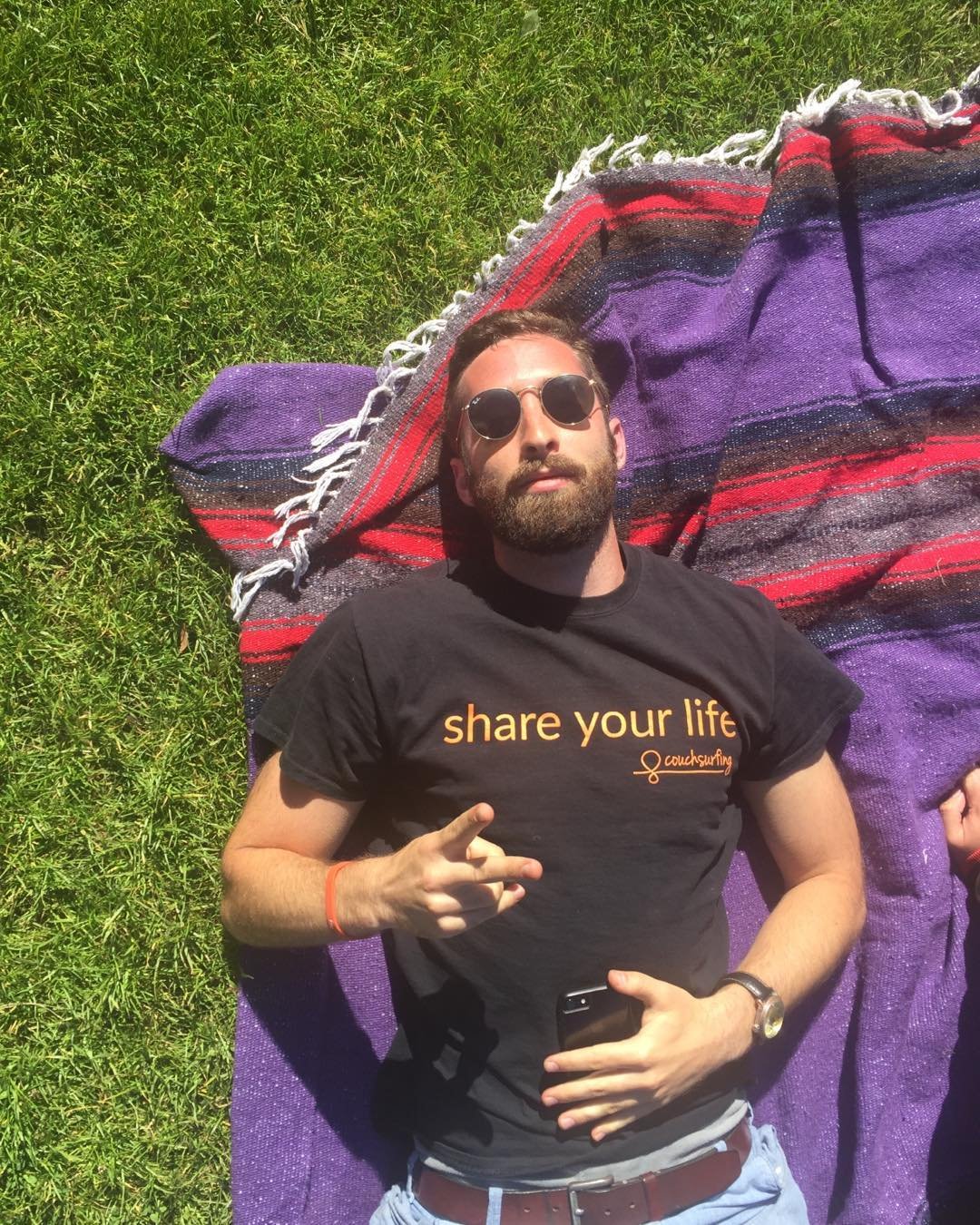 Couchsurfing has created an avenue for me to meet new people, develop friendships, and create memories that would less likely happen if decided to live within my comfort zone. This weekend allowed me to pay it forward at the annual Couchcrash event in San Francisco. Individuals from across the globe trekked to SF to meet fellow Couchsurfers and similar to Couchsurfing's mission — share your life.
Being a tourist is the easier part of traveling to new places because you are probably arriving to this destination with little to no knowledge of it. However, it requires a level of trust, community, and love to ascend to a place where you feel like a local. That can be challenging if you are staying in a city for a short term. I cannot count how many times I referred to my Lonely Planet European travel book while backpacking across Europe hoping that each page would lead me to the unbeaten roads and hidden treasures of a city.
As Couchsurfing enables some to share their lives, city walking tours gives you that and learn about a new community without being confined to the pages of a travel book. This is what reminded me most of Bourdain — his ability to step into a community, walk the city streets meeting new people, and sharing a meal that facilitates the chance to learn stories behind the local cuisine. The past year leading walking tours struck me as the gift I could share with the Couchcrashers this weekend.
Saturday June 9th Free SF Tour w/ SF Couchcrash
If for a short moment, you have the chance to step outside of your safe space, do it with people who share the similar aim. It is a liberating experience that elevates you from your personal inhibitions and brings you a closer to a larger, transformational trip where you may leave a little bit of good and take some with you along the way.
Follow our very own Zach Roberts on Medium