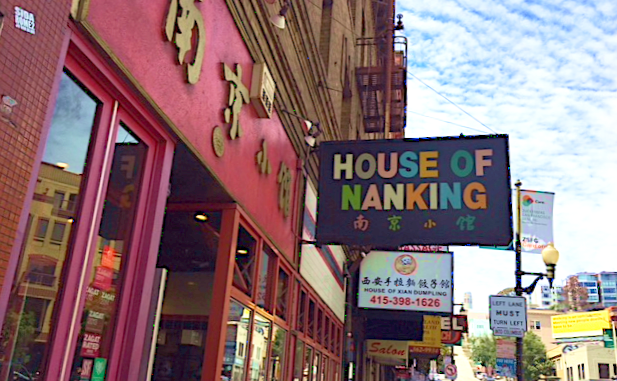 You won't be shanghaied here at the House of Nanking, though you might experience the cold shoulder if you linger too long, but the food makes it more than worth it. House of Nanking located at 919 Kearny Street on the outskirts of Chinatown is one of my favorite Chinese eateries in San Francisco. It has a vibrant, casual atmosphere and excellent cuisine.
The menu is deceptively simple. The variety of flavors is immense. I especially love the Onion Pancake. Its delicate crispiness is matched by the tangy sauce that has just the right amount of bite. Greens onions inhabit the space between the tantalizing crunchy layers.
You have to wait until the Flowers to bloom before drinking this special tea!
I find the Tsing Tao Chicken to be super tasty with its velvety smooth texture and the Zucchini is a nice addition.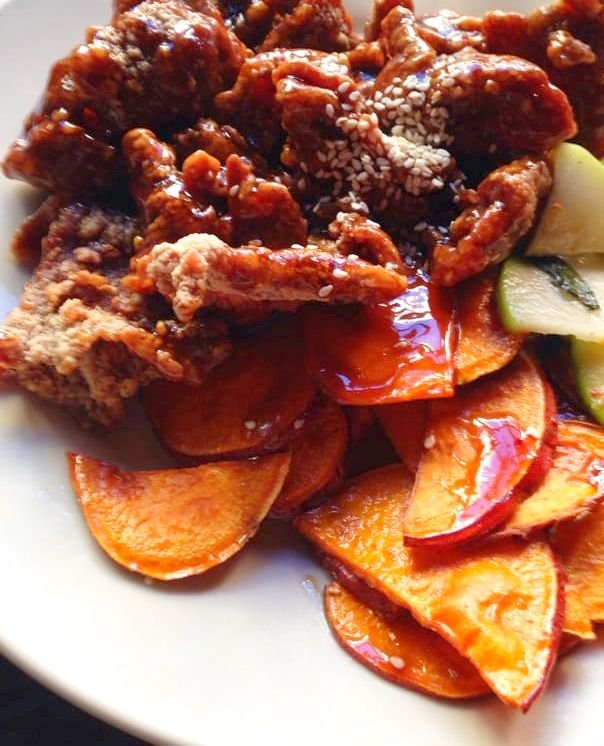 Nanking Beef is a house specialty, which is to die for, and the accompaniment of sweet potatoes really makes this dish outstanding.
The Bok Choy will satisfy your craving for healthy greens.
---
House of Nanking
919 Kearny Street, San Francisco, CA
MAP