Vesuvios Café is located at 255 Columbus Ave, next to Jack Kerouac Alley. It's an old school saloon with lots of nooks and crannies and even a balcony with a great view for North Beach people-watching. Its many artifacts from the past and its whimsical atmosphere hearken back to the Victorian era as reflected through the Beat Generation. The walls are full of posters, paintings and photographs of Jack Kerouac, Lawrence Ferlinghetti, Allen Ginsburg, Neal Cassady and other notable poets and writers of this era.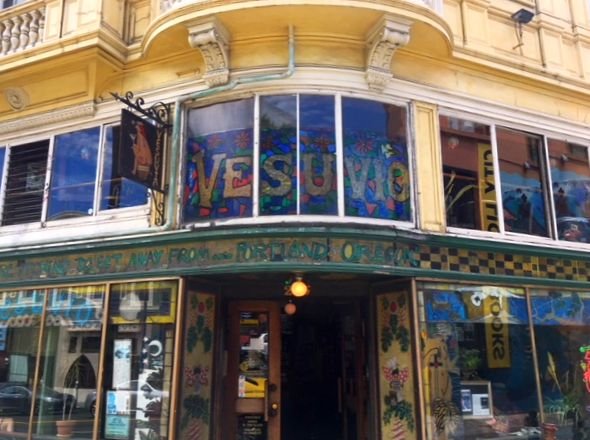 The doorway is colorful and inviting.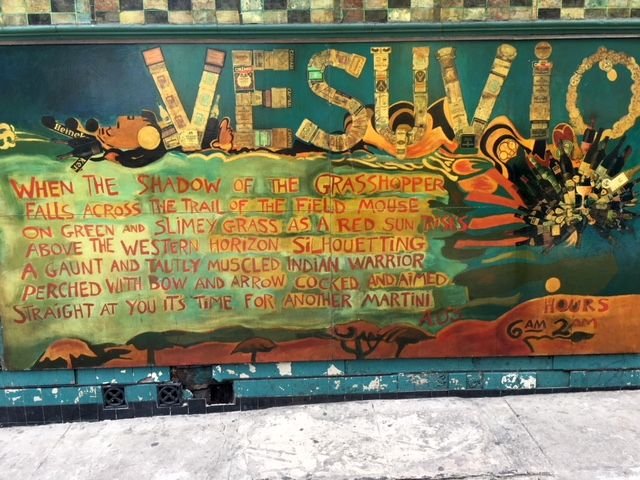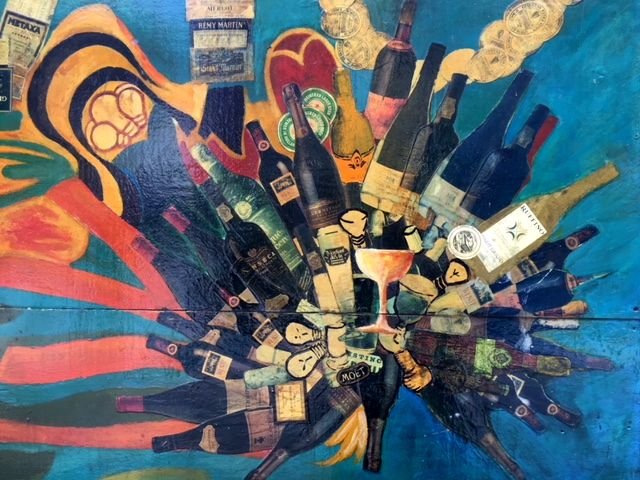 This very funny quote ends with the advice to "have another Martini". I opted for a tasty Manhattan served straight up.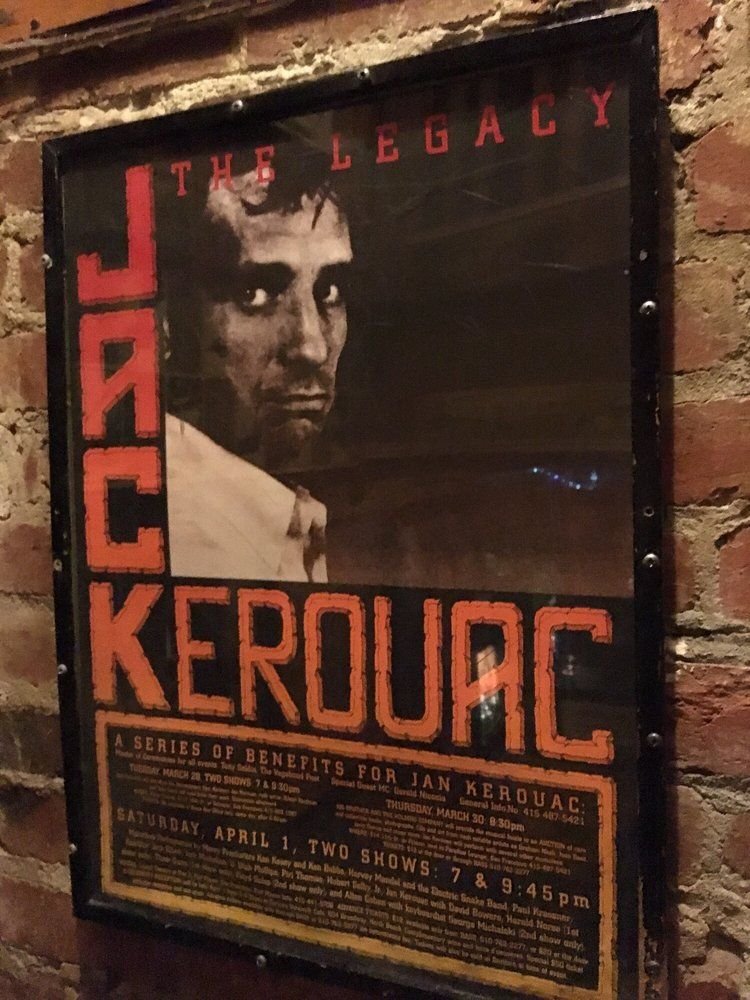 Back in the 1940s and '50s many poets and writers hung out here, gave poetry readings and engaged in drunken revelry.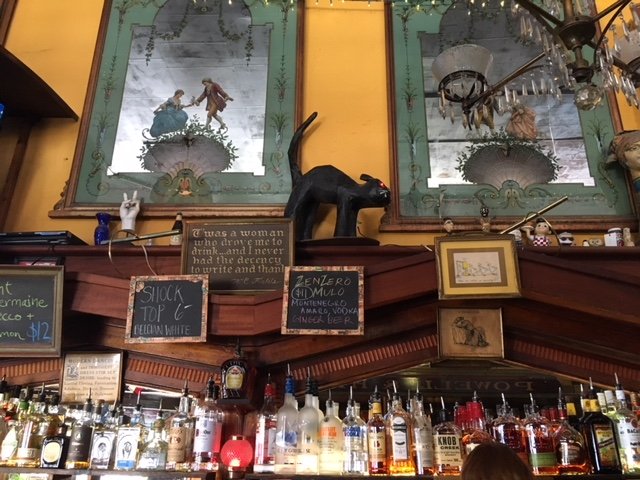 The drinks are pretty affordable and they have discounts during happy hour.
One can immediately get a sense of the fun-filled atmosphere inside.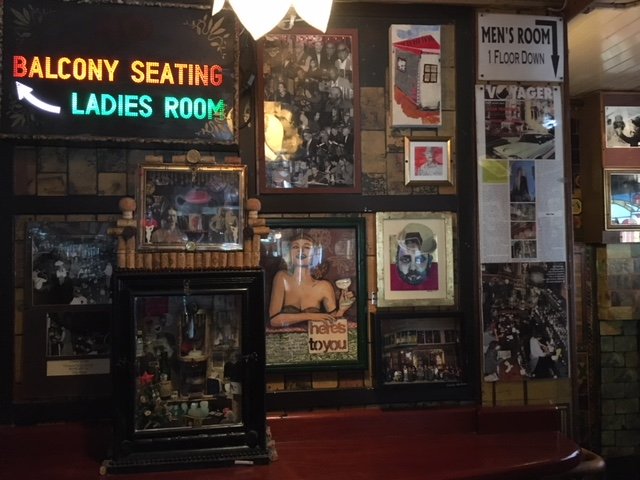 An old staircase leads one to upstairs café tables, where one can look down onto the main floor and out onto the sidewalk outside.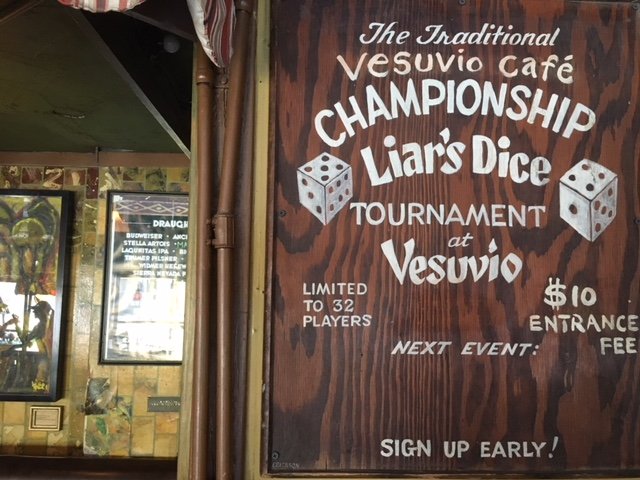 Years ago this fun game of dice was played here on a regular basis; it may or may not have involved gambling.
You can see some of the good deals on tasty ales, ports, lagers, dark beers and ciders
---
Vesuvios Café
255 Columbus Avenue, San Francisco, CA 94133
Click to open map