The Castro Movie Theatre located just off Castro and Market is a great example of a movie palace built in 1922 and is usually listed among the best cinemas in the United States.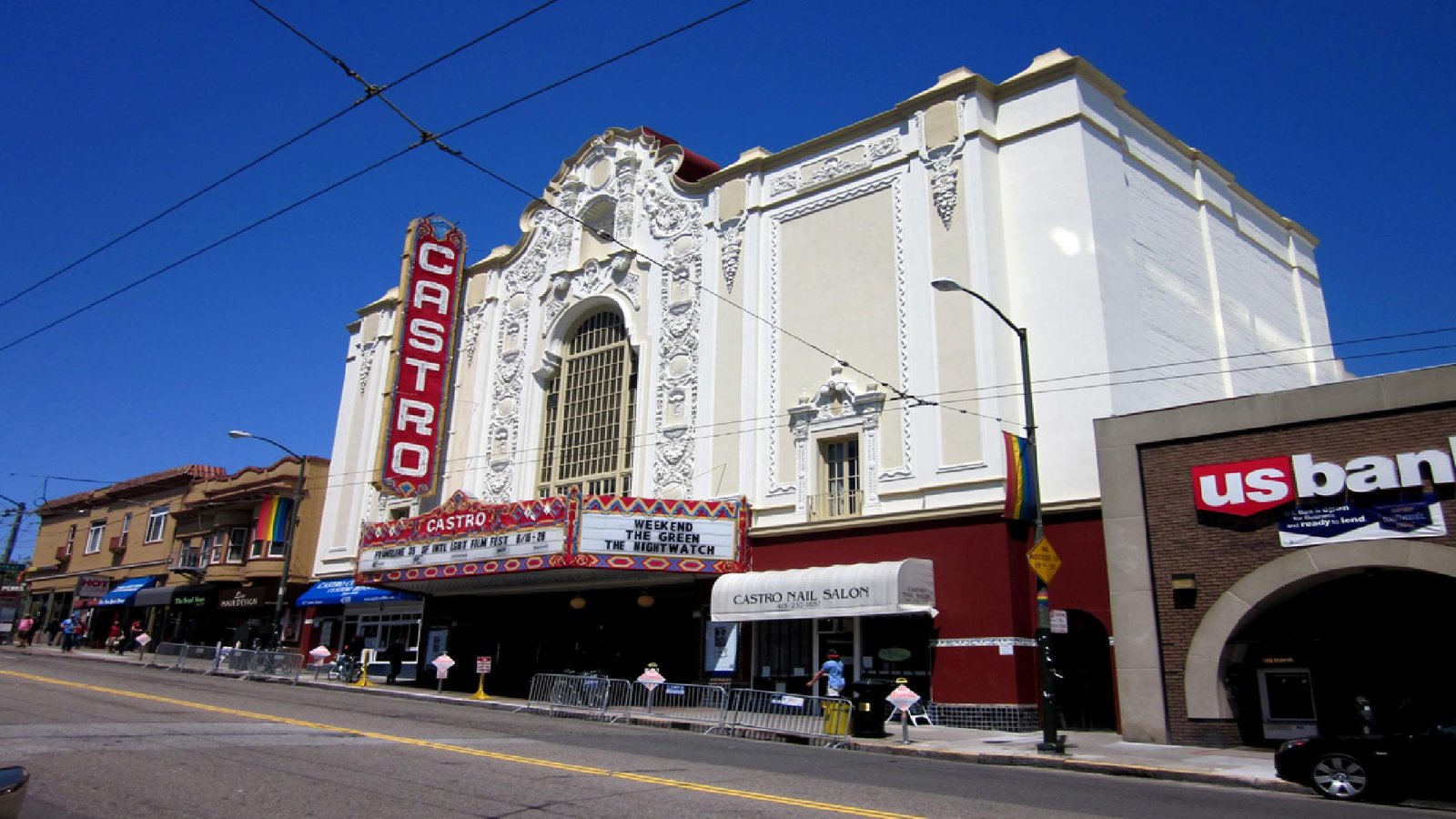 With a 1400 seat capacity and roomy balcony, the Castro hosts over a dozen film festival of all kinds throughout the year, including the Jewish Film Festival, Arab Film Festival, Berlin and Beyond, Noir City and the Silent Film Festival. The neon sign beckons moviegoers to enter this magical place.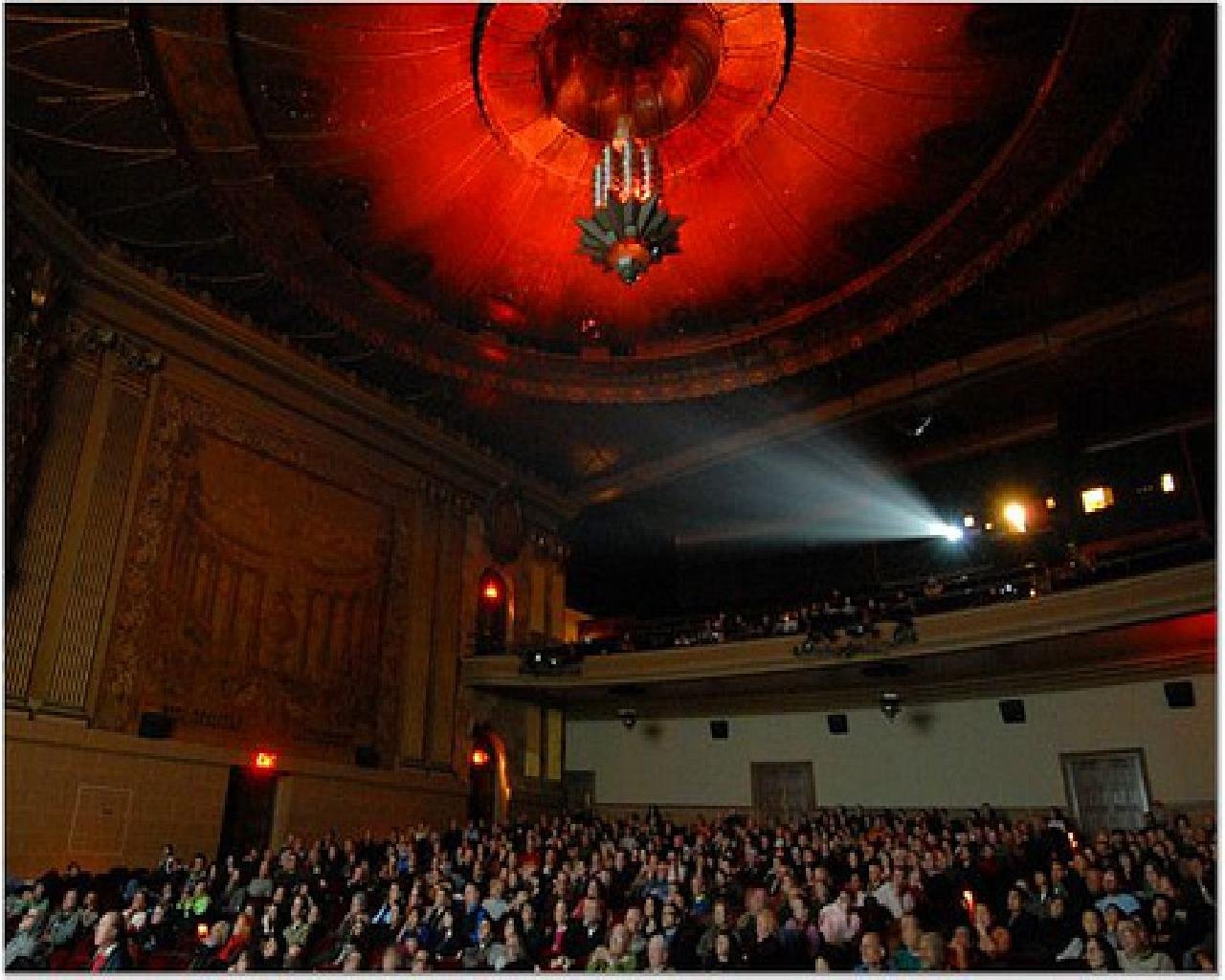 One can see an amazing Art Deco Chandelier in the center of the ceiling of the main auditorium.
Ask nicely and the staff may let you peek in at the theatre between screenings. But to get the full experience, buy a ticket and enjoy the movie; it's only $10-13 for a regular show and slightly more for most film festival and sing-a-long events.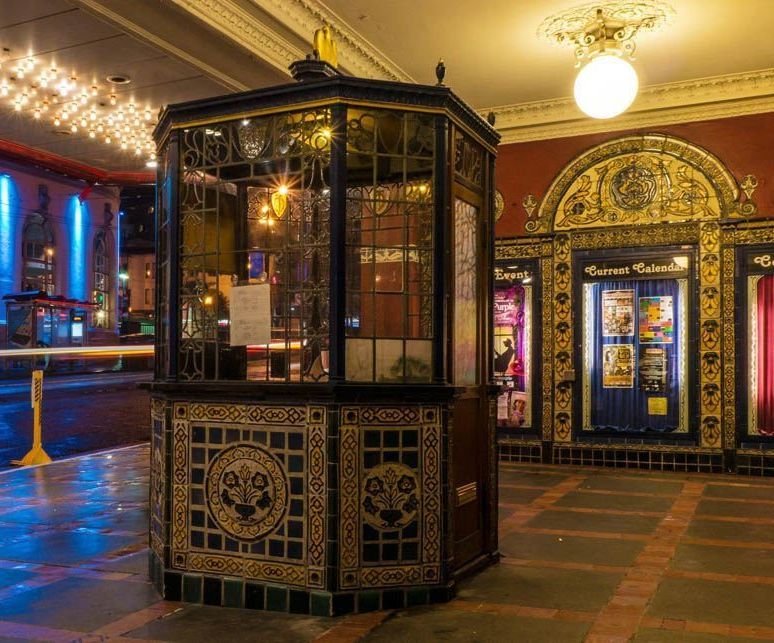 The original ticket booth is very ornate; it now takes cash and credit cards.
The Castro's theatre organ is almost always played nightly before the first evening show as well as before the late shows Friday and Saturday nights. Website / Twitter
David Hegarty, One of the longest-serving organists in the Castro Theatre who nightly plays the city's unofficial theme song, "San Francisco", from MGM's 1936 Clark Gable/Jeanette MacDonald earthquake movie.
The Popcorn served here is scrumptious and they use real butter; none of that artificial hot topping. Popcorn connoisseurs can also sprinkle copious amounts of nutritional yeast on top.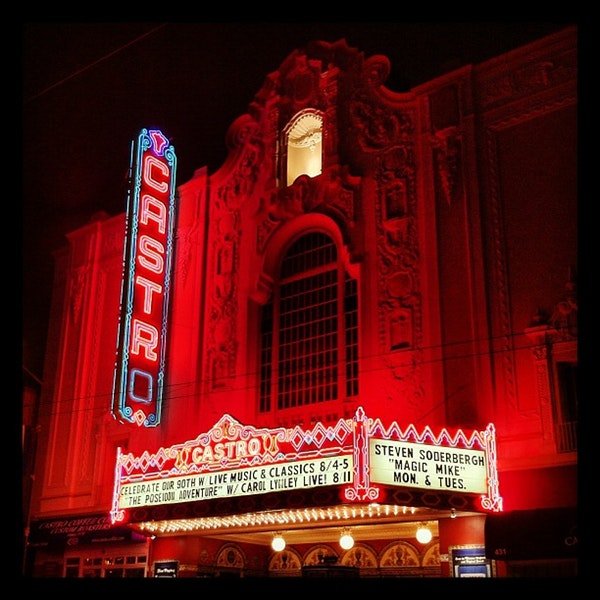 The Castro Theatre429 Castro St, San Francisco, CA 94114 MAP
The theatre is accessible by public transportation: MUNI Metro lines K, L, & M F Market streetcar Bus lines 33, 35, 37 and 24